SEO
Get your brand seen on search engines.
When it comes to boosting traffic to your website, there are two basic options: SEO and PPC. Search Engine Optimization (SEO) is a fundamental component of successful marketing. SEO is a marketing discipline focused on growing visibility in organic (non-paid) search results.
Let's Chat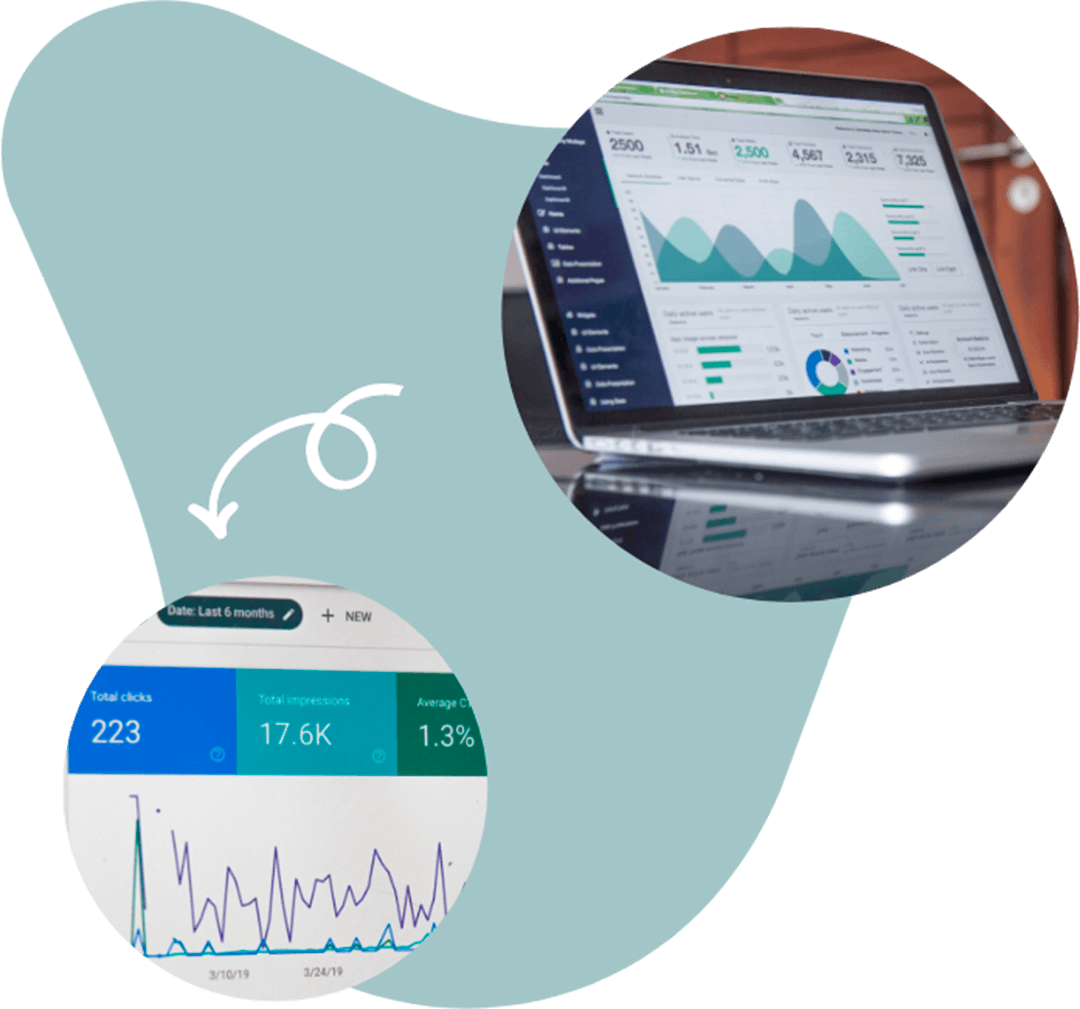 Know the exact heartbeat of your business.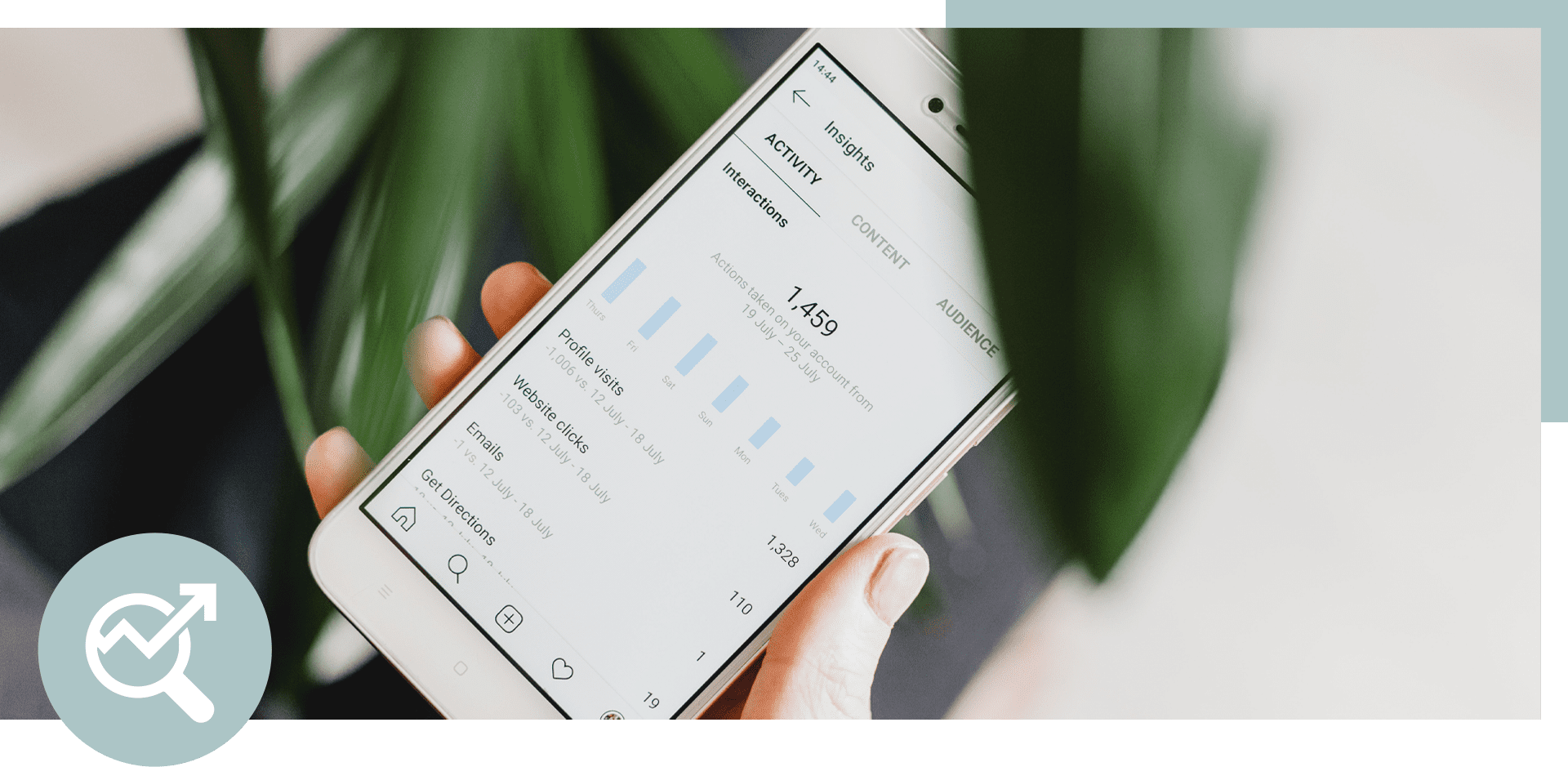 Which strategy to use, or – more accurately – the percentage of how much of each to use, depends on your needs and on your budget. A few key points to consider include how high the average cost-per-click (CPC) is in your industry, and how competitive the search engine results pages (SERPS) are in your niche. In general, low CPCs and high competitiveness on SERPS means that there is a greater incentive to invest in PPC. That being said, it is rarely ever necessary to make an "either-or" choice – the combination of the two can yield powerful results. NMPR can help you determine the optimal mix for your business.
Technical SEO
We help you improve search engine rankings organically by conducting website optimizations that help Google and other search engines crawl your site more quickly and effectively. This indicates to search engines that your site is up-to-date and makes it more likely to be seen.
Internal Linking Strategy
Internal website links can significantly help increase your SEO in a few simple steps. It also helps to further educate your consumer by providing them with additional content that they can use in their purchasing decisions.
Site Health &
Security Monitoring
Your site's security is not just imperative to you, but it's also imperative to consumers. If they don't feel safe on your site, they are likely to back out of it quickly and not return. We monitor your site's security daily and ensure that it's running as it's intended to.
Site Speed Monitoring
Retaining a customers attention online is much more difficult than in person from the standpoint that they want results and in a fraction of the time. We monitor your site speed to ensure that it's functioning at it's best, which helps your customer path and your ranking on search engines.
Mobile Optimization
Even though you might think of your website as a single site, it has multiple "faces" across different platforms, such as mobile and tablet. We optimize your site and your SEO strategy for mobile, keeping your brand cohesive and gaining exposure.
Conversion Tracking
We can say that our SEO strategies are effective, but the proof is in the numbers. We use our analytics tools to track the number of phone calls, form submissions, page views, and more to make sure that benchmarks are being hit and that you're seeing the impact.
Optimize for Google,
Bing & Yahoo
Where you are listed matters. We optimize and customize your SEO and SEM strategy across multiple search engines, including Google, Bing, and Yahoo.
Mobile First Indexing
More than 50% of online visitors are from mobile devices, and because of that, Google uses mobile first indexing to decipher your indexing and rank. We ensure that you're taking full advantage of this process.
Local & Hyper-Local SEO
Looking to really hone in on a certain area? Whether you have a physical location of interest, are hosting an event, or are at an expo, our targeted strategies can get you seen successfully in a specific area.
Google & Bing
Business Page Optimization
Need a business listing? We work with Google and Bing to get you listed on these search engines as a legitimate business, increasing your visibility and reach.
Success Stories
We conduct a full SEO keyword ranking report, a link-building strategy report, and provide indexed page information so that you can have your finger on the pulse of your business as it relates to the world of search engines. Using the information gleaned, we work to optimize and strengthen your online presence, and make sure your brand is seen.
REZ
"Nicklaus Marketing has been instrumental in our growth. We look at them as a part of our team 100%! We started small and have grown into a national brand. The design work has been acknowledged by our distributors as being totally on-point and the social media campaigns are what have helped launch us to get to this level of success. We plan to work with Nicklaus Marketing for years to come!"
THE GRAVITY VAULT
"Nicklaus Marketing & PR has a really strong team of professionals that fulfilled our every request. From Social Media Marketing to Content Creation to Press Releases, they really helped spread our message and promote our brand. Nicklaus Marketing planned and ran our grand opening events for our numerous locations and really became a part of our team. With locations all over New Jersey, New York, and Pennsylvania, Nicklaus Marketing was able to hold a strong presence in our marketing strategy no matter where we were located."
HORSESHOE TAVERN
"We owe a lot of our success to the team of Nicklaus Marketing. In addition to managing our Social Media and developing our new website, they also handle all of our Media Buying and Graphic Design work. They are always thinking up fresh and innovative ways to market our events and drive traffic in the doors. They are really able to narrow in on our ideas and successfully manage and maintain our brand."
VANGUARD MEDICAL GROUP
PRIMARY AND SPECIALTY CARE DOCTORS
"Nicklaus Marketing is very knowledgeable, experienced and extremely passionate about what they do, they will take your business at any stage and work with you to achieve your company's full potential."
MAXIMUM HEALTH AND WELLNESS
"We hired Nicklaus Marketing to assist us with our marketing projects and events, and they have been instrumental in our company's growth and success. We continue to be extremely satisfied with their services and recommend them to anyone looking to grow their business."
AIRES JEWELERS
"Nicklaus Marketing handles our Search Engine Optimization, being a jeweler we have a lot of competitors in the surrounding area. With the excellent work from Jaron and the team at Nicklaus Marketing, our website is the top choice on google and with Jaron keeping up with our Adwords, we are able to attract and bring in potential patrons in the area in need of our services. Nicklaus Marketing is very skilled in this area of expertise and the proof on google speaks for itself."
RTSP
INDOOR SHOOTING RANGE AND TRAINING
"We hired Nicklaus Marketing to assist us with marketing projects and tasks that we were unable to accomplish in-house due to limited resources. NMPR has the experience and professionalism to get the job done, but what makes them exceptional is their personalized approach. They took the time to get to know us. They interviewed the staff, worked with customers on the ground floor, and sampled many of our products and services. In a sense, they became one of us. By actively involving themselves, we have a better understanding of our business process and what we are trying to accomplish and the results have really paid off."
JOHN CORTESE MASONS
"We've been working with Nicklaus Marketing for the better part of a year and it has only been positive. They were organized and very professional from the beginning. As a company, the results of their work have really shown, as call volume, brand recognition, and most importantly, sales, have all improved greatly!"
SOUTH JERSEY SKINCARE & LASER CENTER
"We have been using Nicklaus Marketing for over a year now. Amy has been instrumental in developing and implementing a marketing strategy for our practice. We have been extremely satisfied with her services and would highly recommend her to anyone looking to either start or grow their business through various marketing mediums."
PSAG
PHILATELIC STAMP AUTHORIZATION AND GRADING
"We have been a client of Nicklaus Marketing for years. During that period of time, they helped us develop and understand the value of the client experience and clearly separate ourselves from our competitors. As a small business, they have helped us map out several programs for customer contact and interaction that helps solidify our relationship with our customers. Our retention rate is at the top of the industry and our customer satisfaction is at an all time high!"
FAVA FINANCIAL GROUP
Insurance Brokerage and Investment Services
"Amy is the ultimate professional. She treats all of her clients like they are the most important client to her firm. Amy is always looking to stay ahead of the curve against her competition."
GREAT SWAMP WATERSHED ASSOCIATION
Environmental Preservation and Stewardship
"Very personable – clearly demonstrates a genuine concern for the client's needs. "
PEACE AND BEAUTY
Natural Skincare Retailer
"Nicklaus Marketing & PR Team is creative, innovative and professional. Their strategic builders designed a website surpassing my highest expectation. I'm super grateful and highly recommend the amazing Nicklaus Marketing & PR Team to all!"
VILLAGE SUPER MARKET
"Beyond our expectations!  Village Super Market started working with Nicklaus Marketing after they impressed us with their ability to truly understand us as a brand.  They have gone above and beyond to deliver products that are beyond our expectations. I highly recommend anyone who needs a little help with creative direction to give them a try, I doubt you'll be disappointed."
COASTAL SPORTS
Sports and Entertainment Complex
"We have worked with Nicklaus for 7 years and have been very satisfied.  They are professional and fun to work with. They go the extra mile and are invested in our business."
COASTAL SPORTS
"We have worked with Nicklaus for 7 years and have been very satisfied. They are professional and fun to work with. They go the extra mile and are invested in our business."
OCTAVIUS HEALTH
"Amy and her Team have been absolutely amazing in helping us build our brand as we build our Company. We look forward to a great future with Amy and her Team."
DAN GENTILE DOG TRAINING CENTER
"Outstanding Marketing Company. Fantastic staff."
ALL METALS & FORGE GROUP
Worldwide Metal Manufacturer
"Nicklaus Marketing has been attentive and successful in working with my team to accomplish great success and growth. In manufacturing, it isn't always easy to find a group that invests their time to learn about the company the way they did. Our growth speaks for itself."
KID & CABOODLE
Children's Play Place and Cafe
"Amy, Faith, Jenny, Chuck and the team at Nicklaus Marketing are amazing! They were critical to our launch success and left no stone unturned. The team is responsive, hands-on, and truly cares for our business. Amy and Nicklaus Marketing truly "get" what we're all about at Kid and Caboodle and we couldn't have done it without them."
LABAR GOLF RENOVATIONS
Premier Golf Course Construction and Renovation
"We hired Nicklaus Marketing to evaluate and develop a marketing platform for our company. The entire team is very talented and extremely professional. We are very happy with our relationship and highly recommend them."
COMMIT 2 FIT
Corporate Wellness & Personal Training
"I am blown away by the website that the Nicklaus team created for me. I am not a creative person, but somehow it was like they got inside my brain and created a site that reflects my business and personality 100%. Couldn't be happier!"
HEMPZILLA CBD
CBD Manufacturer and Distributor
"They are professional on point and get the job done! Very very happy and will recommend to just anybody!"
JOHN CORTESE MASONS
"We've been working with Nicklaus Marketing for the better part of a year and it has only been positive. They were organized and very professional from the beginning. As a company the results of their work have really shown as call volume, brand recognition and most importantly, sales, have all improved greatly!"
RTSP
"From on-site events and strategy to merchandising and web design, Nicklaus Marketing has been a pleasure to work with over the past 6 years. They are detail oriented and creative, and their design team is the best in the business! You will not be disappointed with any service from Nicklaus Marketing!"
What are you waiting for?