If you're thinking about creating video content for your brand, then you're on the right track! Videos are a great way to engage your audience and gain new followers. To create successful video content, there are a few key things to keep in mind. In this blog post, we'll give you five tips for creating successful video content, so you can grab your camera and start creating in no time.
1. Start with a plan
Just like any other form of content, it's important to have a solid plan in place before you start creating. Video planning is not only a great way to frame out your ideas, but it can also help you stay on track, keep up with deadlines, and save valuable time and money.
The main focus of video planning should be on the overall message and the goal of the campaign. A few questions to ask yourself are:
What are you trying to say?
Where are you trying to say it?
Who are you trying to say it to?
By identifying these key elements, your video will start to take shape. From there, you can move onto the next, more detailed step — storyboarding.
2. Create a video storyboard
Video storyboards can be simple or complex. But at their core, they are meant to hone in on the messaging and execute your vision for the video project. Think of the storyboard like a blueprint for your video. It outlines the story in chronological order, provides detailed information on each frame/scene, incorporates textual messaging, and notes any visual transitions or graphic elements needed to create a well-finished product.
With this guide in place, your video is guaranteed to flow smoothly from beginning to end — with the overall messaging in tact!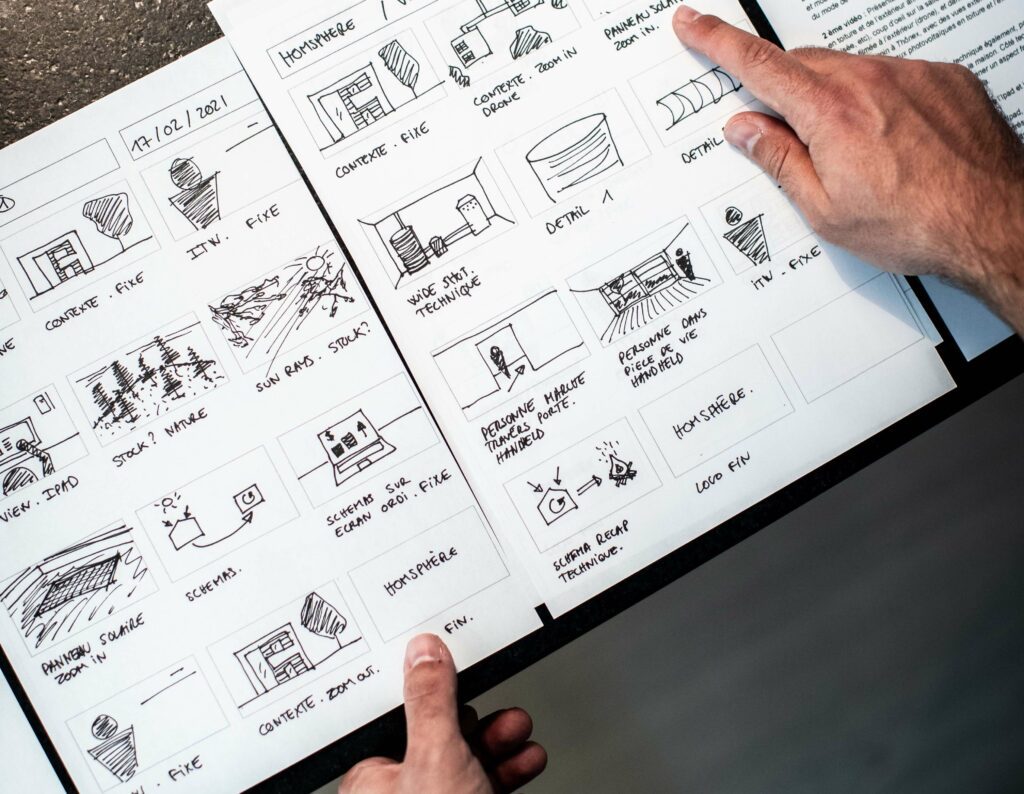 3. Use good lighting
While this one might be a bit self-explanatory, good lighting can really make or break the perception of your video.
Take online shopping for example. Did you know around 84% of consumers say brand videos have convinced them to purchase a product or service? That means you have one window of opportunity to convert a potential consumer into a sale. To make sure you close the deal, quality lighting is key. This includes avoiding glares, navigating cool vs. warm color temperatures, and understanding where there are desirable vs. unwanted shadows.
While natural lighting is always a plus, it's not always possible. If you're shooting indoors, in dim-lit scenes, or at night, you may want to invest in a key light (the brightest in your kit, placed to the front right of the camera), a fill light (placed to the front left of the camera), and a backlight (placed to the back right of the camera).
From setting the tone and mood to displaying your products in a visually appealing way, lighting can do a lot for the quality of your video content.
4. Get creative with the types of video content you create
If you're looking to market and advertise your brand through video content, it's important to choose style variety. Nowadays, many brands will create a library of video content to use at their disposable. This comes in handy for A/B testing purposes in which they want to run multiple pieces of content simultaneously to see what their audience responds best to.
From interviews and vlogs to informational and animated content, there are endless ways to create video content. Plus, with TikTok and Instagram Reels taking the mobile media realm by storm, your options to create are endless! The best way to find out which video content works best for your brand or business is to experiment with different styles.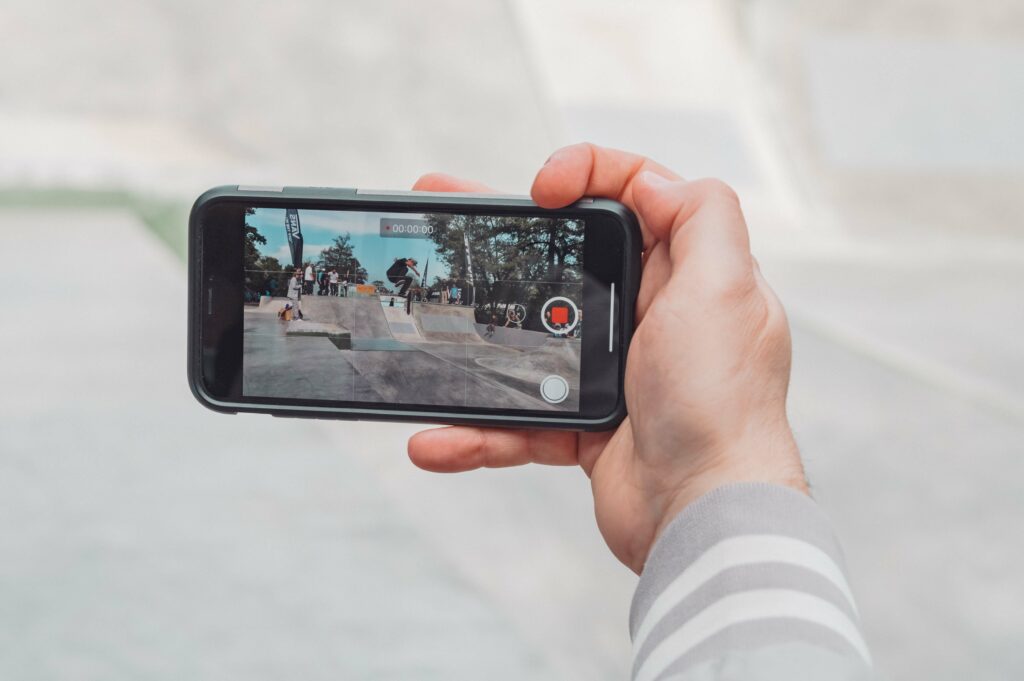 5. Share on social media
One of the best ways to improve your engagement and attract new followers is by sharing video content on your social platforms. To ensure your video performs the way you want it to, here are a few ways to successfully share videos on social media:
Make sure your videos are properly formatted: Every platform has different ratios and guidelines for sharing videos, so be sure to adhere to those.
Write engaging captions: And keep in mind when it's best to be detailed or to keep it short and sweet!
Try to share your videos at the optimal time/day each week: Use this as a loose guideline and play around with your scheduling each week — you never know what will work best for your audience engagement.
Use appropriate hashtags: This can tap into wider audience by targeting those who are searching for content similar to yours.
Include a CTA: While you don't have to do this constantly, you should strive to give your audience an action item 90% of the time. This gives them a direct, easy way to purchase or learn more about your product/service.
By following these tips, you can create video content that reaches your target audience, engages them with your brand, and drives conversions. If you need help creating powerful video content for your brand, our team can help! With experience creating videos that drive results, we would be happy to work with you to develop a video strategy that meets your needs and helps you achieve your business goals. Contact us to learn more about our Video Services today!