If you're a business owner, chances are you've at least heard the term "online advertising" in some capacity. This term is pretty general, and it can seem a little overwhelming. Big companies spend millions on online advertising because it works. However, that doesn't mean you need a huge budget to increase your online visibility. Even a modest budget can make a significant impact when paired with the proper strategy. Now, we are going to discuss the top 5 ways to advertise online and how ads will help you increase your conversions.
1. Search Ads
What's the first thing you do when you have a question or are looking for a service? Most of us go right to Google (or our favorite search engine). Guess what? Your potential clients do the same thing. That's why good search engine optimization (SEO) is so important. However, getting up to the top of Google is expensive and takes time.
So how can you reach these potential customers quickly and for less money? Enter search ads.
Also known as search engine marketing (SEM), search ads are a cheaper shortcut than investing in full-service SEO. The best part about search ads is that they only cost you money when you click them. This is why they are referred to as Pay-Per-Click Ads (PPC). However, the cost of the click is determined by how popular the keywords are that you choose.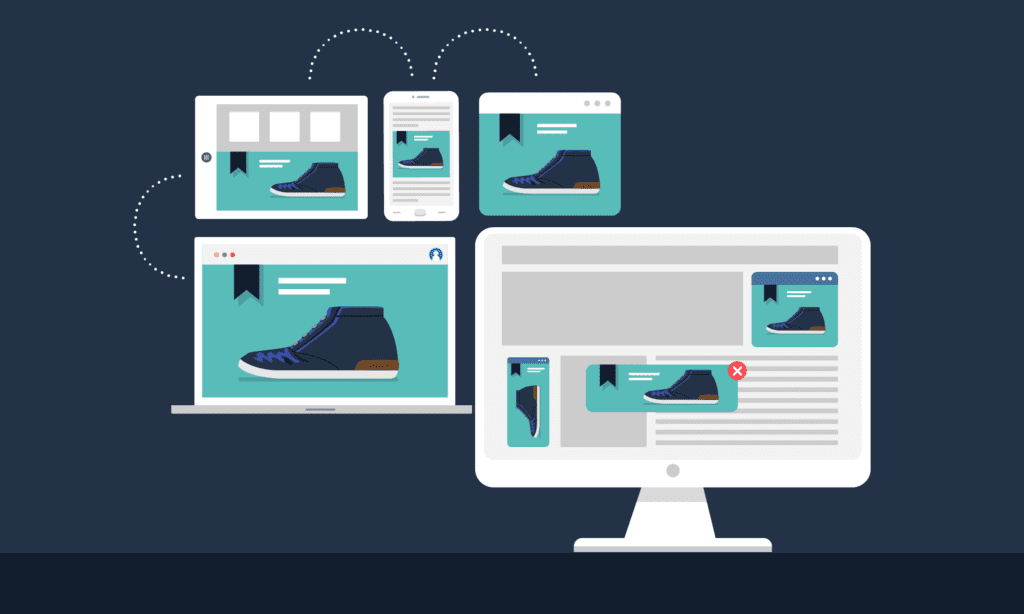 2. Display Ads
Similar to search ads, display ads are also Pay-Per-Click (PPC). The difference between them is that display ads are shown on websites instead of on search engine page results.
Remember, a display ad is also a great way to promote brand awareness. That said, you're going to want to leverage good graphic design because that's how you will grab your audience's attention.
Not sure if your retargeting ad should be broad or targeted? A national company, such as a phone company, can serve more general display ads and see good results. This is because they have many locations, a huge budget, and can reach more customers. However, if you have a smaller company like a local boating store, your strategy will change. You'll get better results displaying ads on local websites (think boating forums, fishing websites, or community websites) where customers frequent. That way, it's more likely that you reach the right audience.
3. Retargeting Ads
Let's discuss number 3 of the top 5 ways to advertise online: retargeting ads. It's 1 AM and you just bought 3 pairs of shoes. Somehow, the internet magically knew that you are interested in hiking boots. Surprisingly enough, the internet remembered the EXACT same pair of shoes you had in your cart yesterday.
This isn't magic, it's retargeting!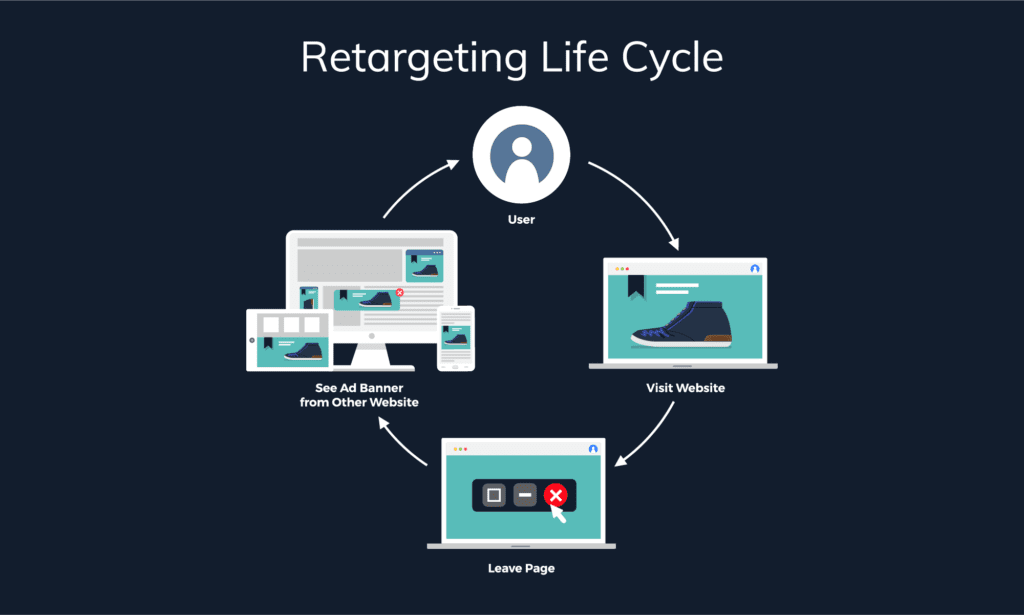 Retargeting is the practice of targeting your banner ads to users who have previously visited your website and failed to convert.
Criteo explains the technology behind retargeting where "a tiny piece of code (or "pixel") drops an anonymous, undetectable browser cookie on every visitor that stops by your site. When those same visitors leave your site or browse the web at a later time, your retargeting provider's technology decides which ads to show those shoppers based on their previous behavior."
Once you know which users are interested, you can serve them an ad. However, is the ad alone enough to get a conversion? No! A successful retargeting campaign leverages a well-designed banner, a direct message, clear CTA's, and a landing page. It reminds the user of a need, demonstrates value, or shows a sense of urgency. Retargeting ads are also a great way to engage past customers and make them aware of new items or cross-promotions.
4. Social Media Ads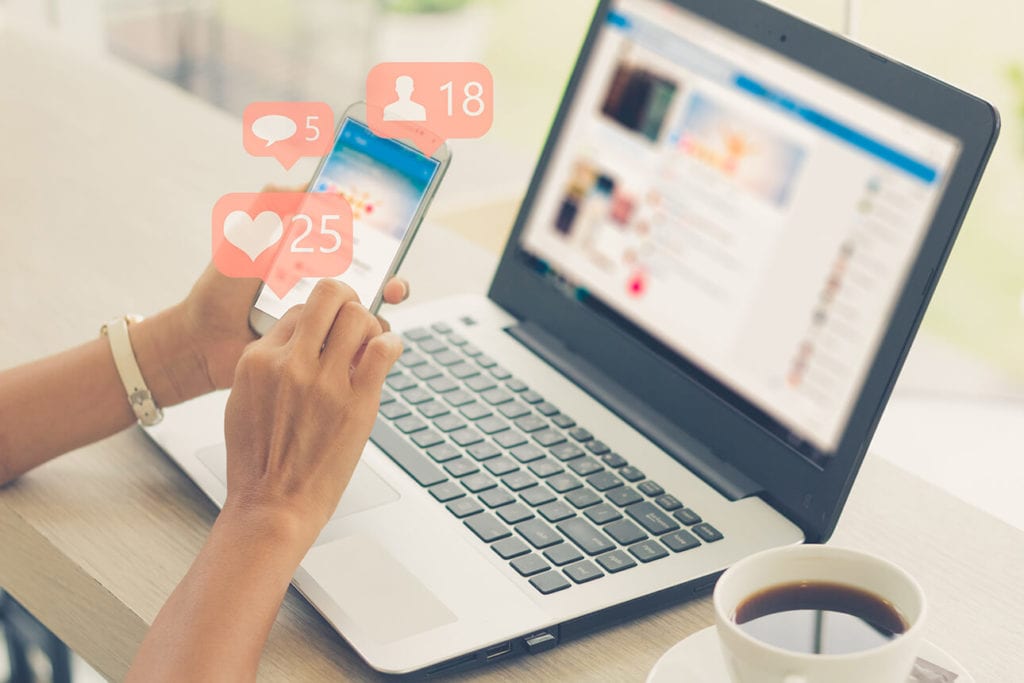 Social media ads (and posts) are a great tool to improve brand recognition, customer loyalty, and more importantly, to increase your conversion rates! After all, followers who like your brand on social media will be more likely to visit and interact with your website.
It's best to take a holistic approach to social media so that your followers see your business as being credible and are more likely to convert.
You should regularly post relevant, engaging content. That said, it's equally useful to run paid online ads through social media channels.
Why? Because it works. Statista.com reported that "In the United States, an estimated 244 million people used social media in 2018, a number forecast to exceed 257 million by 2023." That's a lot of potential conversions! Obviously you're not going to reach all 244 million users, but it's possible to narrow your target area to meet your budget.
5. Mobile Ads
There are many types of mobile ads, and they show up on apps, games, emails, and websites. Designers specifically size and design ads to catch the eye of mobile users. Mobile ads are a great way to advertise online, especially because so many people use smartphones every day.
According to Cisco's Global Mobile Data Traffic Forecast, mobile data traffic will increase by 700% from 2016 to 2021. Yes, you read that correctly. That's a lot of mobile traffic.
What's the right online advertising strategy for your business?
When part of a full marketing strategy, all of the top 5 ways to advertise online can work to increase your conversions. That said, it can be difficult to decide which types of online advertising will work best for your business. Let's discuss your strategy today and start getting you more leads, conversions, and user engagement. Contact us today to start taking advantage of online advertising.