How Emma's Coronavirus Community Fundraising Project All Started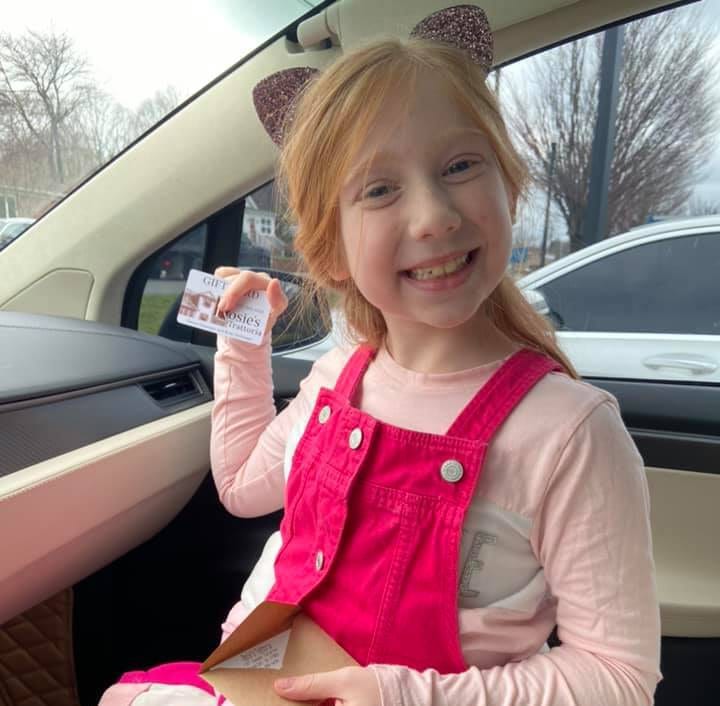 There are a lot of changes happening because of COVID-19, and understandably, some kids are taking it especially hard. Their routines have been flipped upside-down. Going to school is now remote learning, parks are off-limits, and seeing friends in person is forbidden—and birthday parties are canceled.
Emma Nicklaus, daughter of Nicklaus Marketing & PR 's Managing Partner, Amy Nicklaus, had her 8th birthday during the quarantine. She was excited to have a party and dinner with her family at her favorite local restaurant, but that plan had to change due to the outbreak of COVID-19 (Coronavirus). Amy explained to Emma that her birthday plans would be changing because of the restaurants being closed. That's when Emma asked: "but if the restaurants are closed, what will happen to the people who have jobs there?" But how did this 8 yr old Morristown girl raise $1k? Through a special coronavirus community fundraising project.
That Question Sparked an Idea and a Mission
A plan unfolded that would benefit not just the restaurants in the community, but also the people that normally work in the service industry that are out of work due to social distancing.
And that's how "Emma's In The Biz" coronavirus community fundraising project was created. It provided a way for the whole community to get involved and show Emma they care and support their community in the process.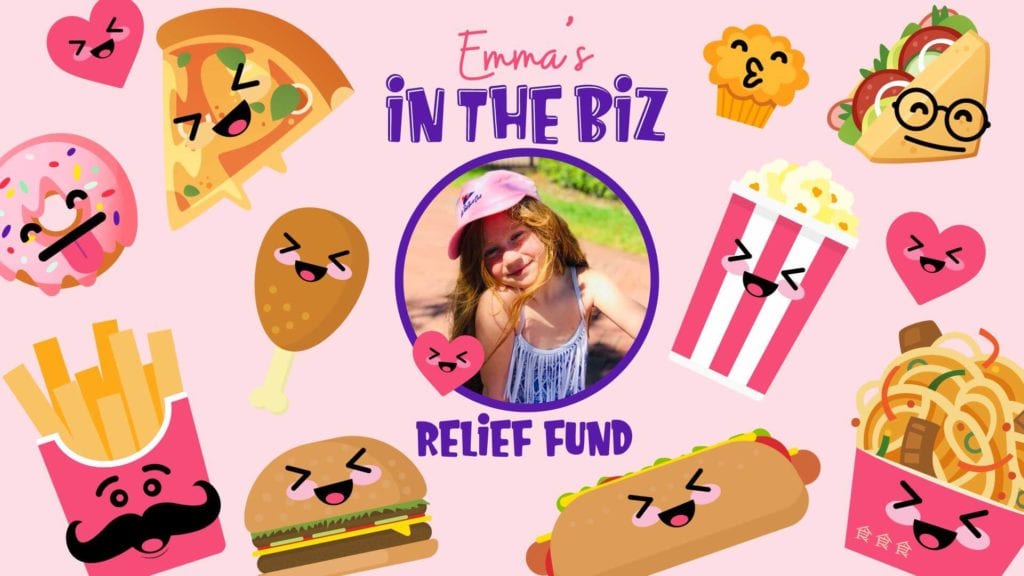 Here's How it Works:
Every dollar donated to the "Emma's In The Biz" coronavirus community fundraising project goes toward the purchasing of gift cards from local restaurants. Gift cards purchased are given to people in the community who work in the restaurant industry and no longer are receiving income due to COVID-19 closures. This includes waiters and waitresses, bartenders, and other individuals who are in need. The plan is to help local restaurants and hard-working employees stay afloat.
Emma has Raised Over $1k to Help Her Morristown Community, and She Isn't Done Yet!
So far, Emma and Amy have made many social-distance friendly visits to some of their favorite restaurants like Millie's Old World Meatballs & Pizza, Pomodoro Ristorante & Pizzeria, Chef Fredy's Table, A&B Bagel, and Rosie's Trattoria to name a few. Emma feels so proud that so many people have donated to her cause—and even though she didn't get to have her birthday party she's still having a lot of fun. Visit her Facebook coronavirus community fundraising page to donate, get updates, or just be inspired by the tremendous heart of this local all-star girl.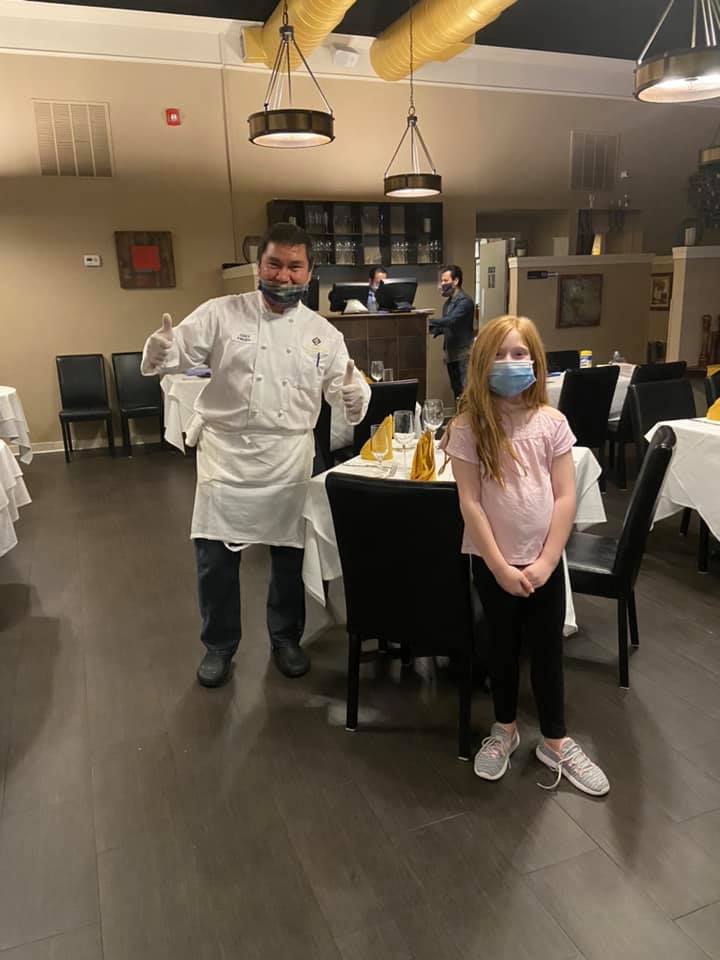 People are taking notice, and even if you can't donate yourself, each of us can take Emma's lead and look for ways to contribute. Emma has inspired her friends, family and her community, but she also has inspired the Nicklaus Marketing team to help their communities too! Our team is helping out by sewing custom buttoned headbands to give to nurses so that their ears don't hurt from wearing N95 masks, and growing vegetable seedlings to give out for free so people can grow food for their families. We know everyone can be stressed and discouraged because of coronavirus, but let's take a little lesson in kindness from this innovative 8-year-old. Whether it's by donating to the "Emma's In The Biz" coronavirus community fundraising project, volunteering your time, or just passing on a note of positivity to the people around you, look for ways to help.
How Did Emma Celebrate Her Birthday?
Well, Emma's birthday wasn't totally canceled, Amy orchestrated a surprise "social-distancing approved" birthday parade. Friends and family members drove by Emma's house with birthday signs to show lots of love! Emma got a lot of honks, a lot of love, and enjoyed a sunny day while wearing her special birthday crown.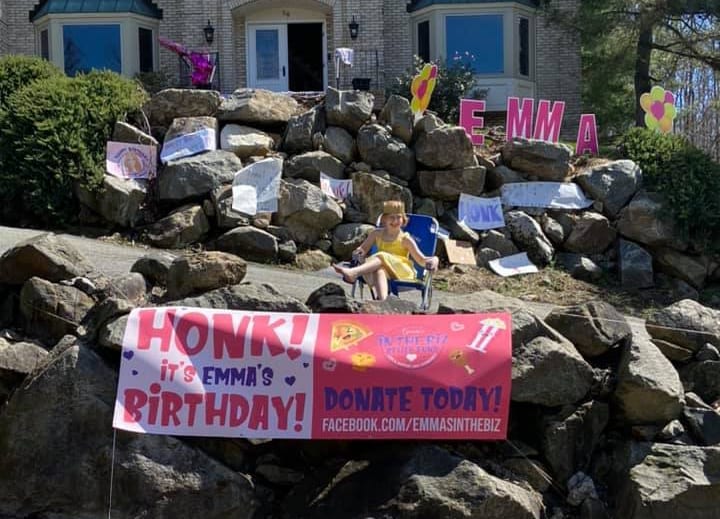 Be a part of the cause – donate to Emma's "In The Biz" coronavirus community fundraising project today! Questions or comments? Drop us a line.