As a blogger, content writer, or marketing strategist, you know the importance of high-quality blog posts. Not only do they inform your audience, but they also play a key role in boosting your website's SEO.
But how do you begin writing a blog post that will keep readers engaged and coming back for more? This guide on how to write a blog will teach you everything you need to know about writing great content that covers all the best practices. 
1.) Do Your Research!  
Before writing any blog content, it's important to do your research and take a look at some of the other blogs in your niche. By doing this, you'll get a good sense of what topics are being talked about, what content is resonating with readers, and how you can make your blog stand out from the rest.  
2.) Create an Outline to Structure your Thoughts 
Whether you struggle with story flow or writer's block, creating an outline is a great way to plan and organize your content. To create a strategic outline that works, you'll want to jot down the following bullet points:
Topic/Message
Headline
Intro
Subheads 1, 2, 3, etc…
Conclusion
Call-to-Action
Identifying your target audience and selecting relevant external resources that will add value to your post are also great practices to employ before you start writing.  
Overall, a well-structured blog can make all the difference in terms of how readable and engaging your content is. By taking the time to create a roadmap for your blog, you'll be able to hit the ground running and produce high-quality content that resonates with your readers! 
3.) How to Write a Blog the Follows SEO Basics  
If you're like most bloggers, you want your content to rank high on search engine results pages (SERPs). But to do that, you need to implement some basic SEO principles. Here are a few of our top SEO tips:
Keep an eye on content length: In 2022, the ideal length for blogs to perform well ranges from 1,760 words – 2,400 words. While long-form content is a huge plus for SEO, shorter blogs can also succeed. The key is to use a blend of other SEO techniques and present valuable, well-written information to readers.  
Keyword repetition: When it comes to SEO, keywords are key. Choosing the right one will help your content rank higher on search engine results pages (SERPs), bringing more traffic to your website. In contrast, keyword stuffing may result in the search engine platform flagging your content or bumping your ranking.   
Don't forget the metadata: Whether it's the alt-text on an image or the short description that will show up under your blog title on a search engine, metadata matters! The metadata is another place for you to insert your keyword and explain to the search engine what your blog is about, which can help with ranking. 
4.) Write Short Paragraphs That Are Easy to Digest 
We like to think short and sweet wins the heat. That's because short paragraphs break up ideas and help get your point across quickly.
Of course, you don't want to dilute your content — high-quality is always key! But you also don't want to go overboard and create unnecessary, long paragraphs that are difficult to read and will lose your readers' attention.
Punchy, direct paragraphs also allow for extra white space, which makes any blog post look less daunting — something that resonates well with readers. 
5.) Include a Clear Call-to-Action 
Are you selling your services? Trying to get more views to your site? Hoping to gain more email addresses for your database? That's where a strong, clear call-to-action (CTA) comes into play.
CTAs are essential to any effective marketing campaign. By including a CTA at the end of your blog, you'll create urgency and motivate your audience to take the next step in signing up for your service, lists, or blog. 
6.) Include Relevant, Interesting Visuals 
It's no surprise that visuals make for a more engaging piece and can improve the readability of your content. But that's not all they do. Photos can add more context to your post and help to further convey your message effectively. 
7.) Proof & Publish!  
Last but certainly not least…it's time to proof and publish! If people are coming to your page for information and a trusted source, you want a post that reflects that! To help you navigate the editing process, here are a few of our content team's favorite processes:
Use a different color pen for marking corrections
Read out loud to catch any mistakes that your eyes might have glazed over
Approach your blog with fresh eyes
Ask a colleague to double check it as well
Use online tools and resources that are designed for editing accuracy
Hire a creative agency like Nicklaus Marketing & PR to write, edit, and publish crisp, quality content for you!
Proofing your content ensures error-free work, making your post look polished and professional. Once you're done reviewing your blog post, there's only one thing left to do: press the publish button!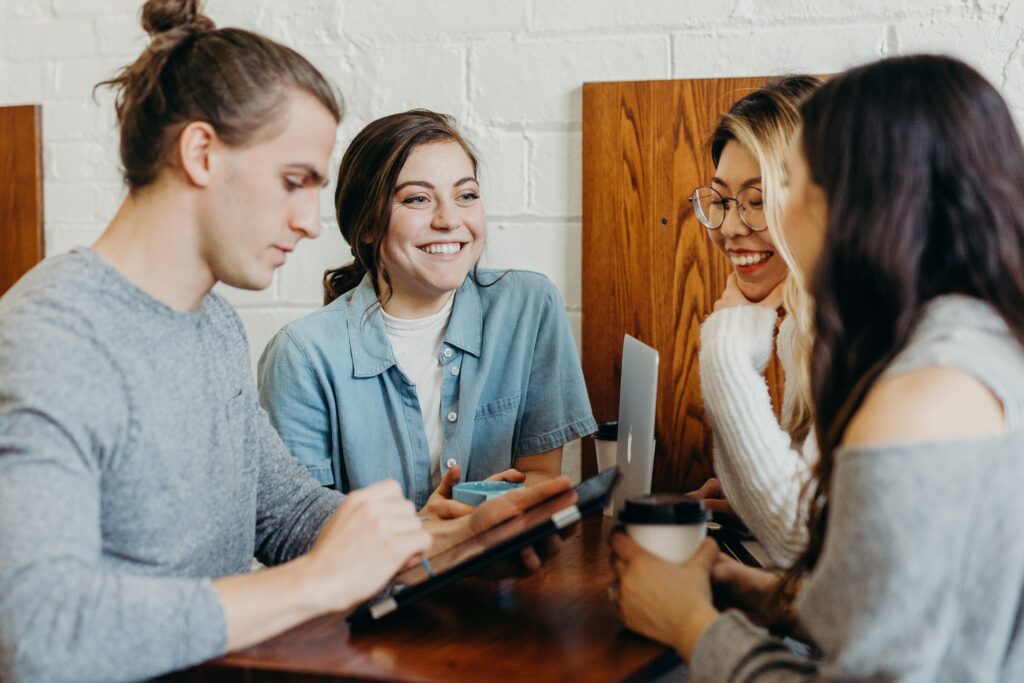 Let's Get to Writing! 
Well, there you have it! Our comprehensive guide on how to write a blog! We hope that you found this information useful and are now inspired to start writing your own blog posts.
And if you need help getting started or putting any of these tips into action, don't hesitate to contact us today at nfo@nicklausmarketing.com. Our team of talented writers would be more than happy to assist you in creating high-quality, engaging content your readers will love!