Search algorithms are constantly changing, it can be tough to keep up with all of the new requirements, which is why you need to ensure that your website is optimized for SEO in 2020. A fully optimized website will boost your search performance in the new year.
Is Your Website Optimized For Google?
You may be wondering, what about the other search engines? The truth is, Google is the King of search engines, with 92.19% of internet users opting for Google, according to Social Media Today. In other words, if your website is optimized for Google, it will be optimized for any of the other search engines.
There are over 3.5 billion Google searches per day, with over 40,000 queries per second. The volume of Google searches grows by almost ten percent every year. That number will only continue to grow.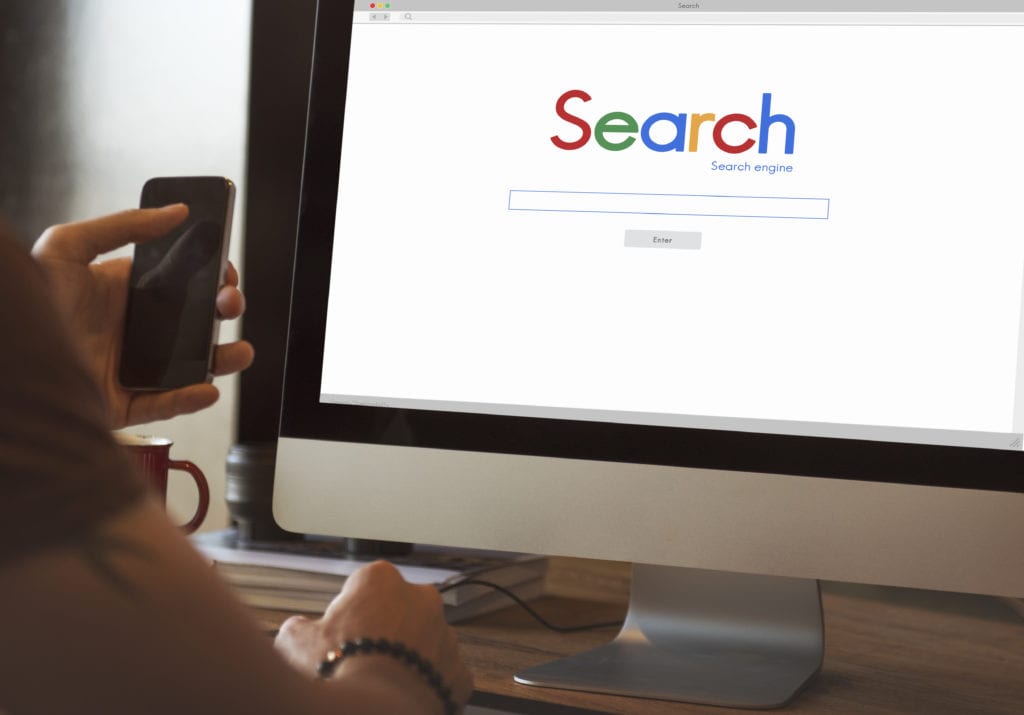 What Am I Optimizing My Website For?
Optimizing your website for SEO will enable your site to appear higher up on the search results for local searches, featured snippets, and organic searches.
What Is The Biggest Change In 2020
The biggest change in 2020 is going to be the growth of voice search. While mobile use is growing steadily, the use of voice search is growing just as fast. People are finding the convenience of voice search to be useful and this is going to affect everyone. When voice search takes over text search, only one search result is going to matter. Voice search essentially chooses the top result for you. If it is not your website, you will lose out.
SEO Optimization For Local Search Results
In order to rank high in local search results, there are a few requirements.
(1) First, you must make sure that your website is fully mobile-friendly. Nine out of ten local searches are performed on a cell phone. By 2021, cell phones will influence an estimated $1.4 trillion in local sales.
(2) Next, you need to build backlinks from relevant and high-authority sites. This lets Google know that you are a credible source and are providing valuable information.
(3) In addition, focusing on location-specific keyword optimization is important because searches containing the words "near me" or "close by" grew by more than 900% over the last two years.
(4) You can also improve your website's visibility with Google My Business listings. 32% of users had a tendency to click on the Google Maps results rather than organic results/paid ads and 86% of people search for the location of a business on Google Maps.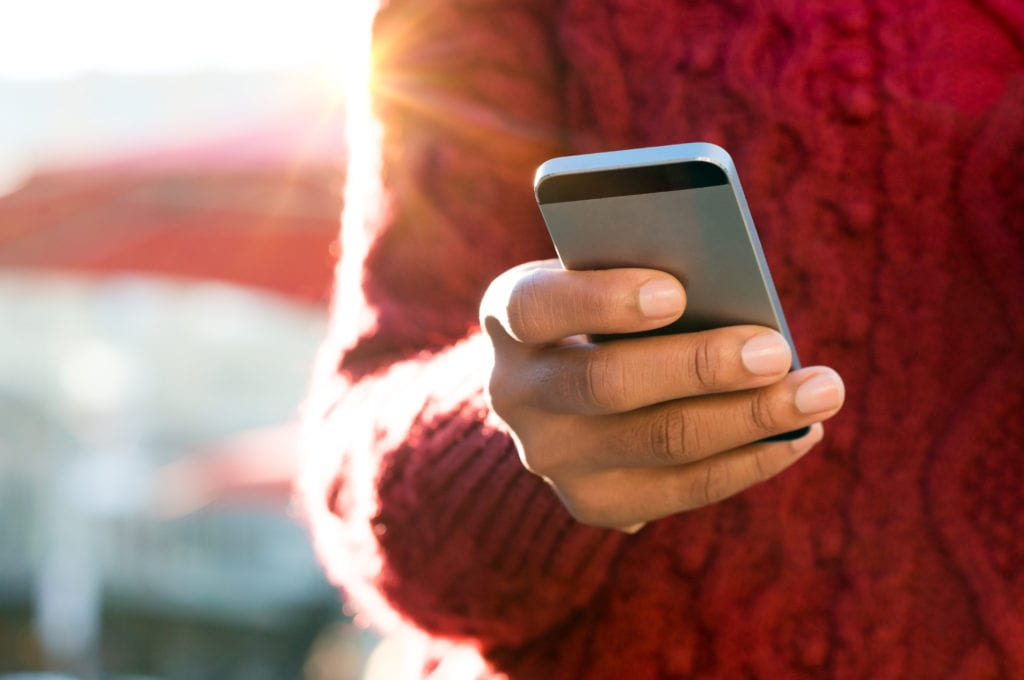 SEO Optimization For Featured Snippet Results
Did you know that content with featured snippets can get double the click-through-rate?
(1) Using a paragraph snippet would include asking a question in the subheading and answering the question in the paragraph.
(2) A list snippet would be outlined content in a list format to help Google understand the content. For example, this list here.
(3) A table snippet includes data points that are structured in a chart of table format using the appropriate tags for Google to recognize.
Even if you are not in the number one spot on the Google search results, more than 70% of snippets come from sites that are not in the first position.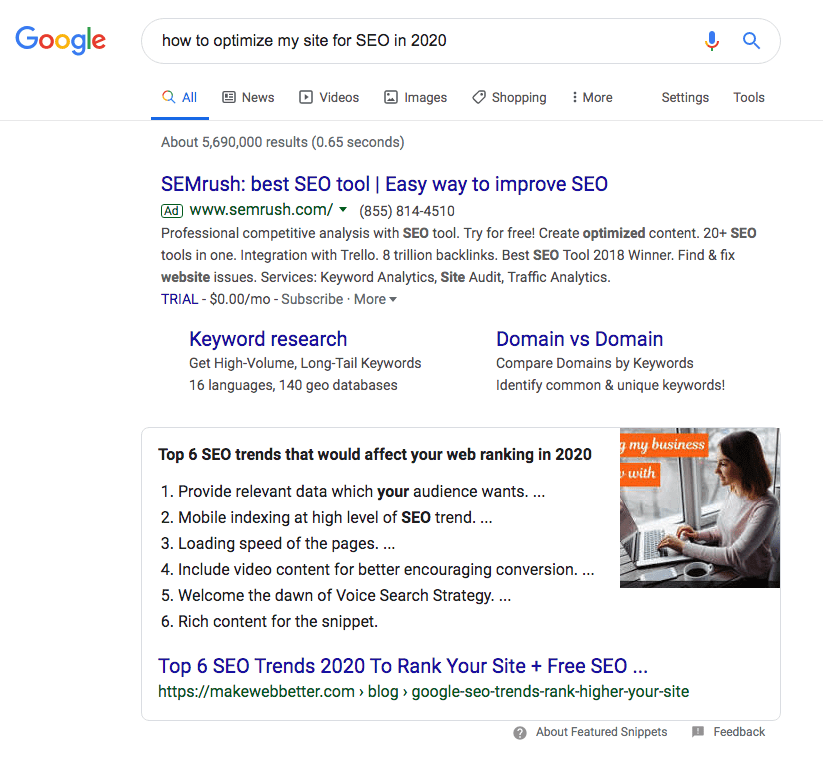 SEO Optimization For Organic Results
In order to appear high up on the search results organically, you need to choose a target keyword for your site, page, or post. Then, find the related phrases connected to that keyword and use the targeted keyword and semantically-connected phrases throughout the content. This will allow for your site, page, or post to rank for the target keyword and other related phrases.
In conclusion, search algorithms are constantly updating, always improving, and you need to stay on top of it to make sure that your website is optimized for SEO in 2020. Let the SEO experts at Nicklaus Marketing help with your website's transition into the new year. Reach out for a consultation at info@nicklausmarketing.com or give us a call at 973-538-0450.