Do you think your brand has no need for a marketing agency? Think again!
There's a reason why the likes of Coca Cola, Nike, and Apple – some of the biggest brands in the world – still have marketing teams. It's because they see the value in continuing to market themselves, even though they already have millions of customers.
If you're not sure what marketing could do for you, you're not alone. A lot of brands underestimate just how important having a great marketing agency on their side is, and this underestimation stifles their growth.
To make sure you don't end up like those businesses, we've put together just some of the incredible benefits you'll see from working with a marketing company in NJ.
A Specialized Team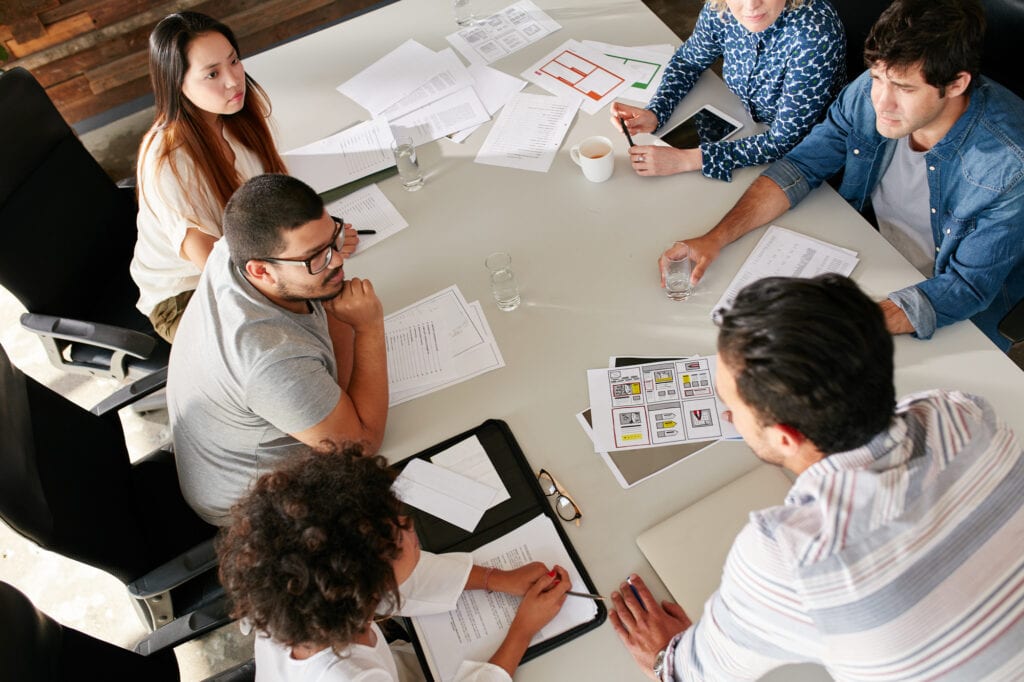 Whether you hire a marketing agency that does it all, a digital marketing agency, or maybe even just a social media marketing agency, you'll be getting a team of experts. The people working for the agency will all be specialized in one area of marketing. For example, a lot of agencies have teams of content producers, social media managers, and website developers.
With just one agency, you'll be getting experience across a range of different aspects of marketing. That kind of knowledge is priceless! Especially when it comes to marketing.
A lot of business owners think they can do all of their marketing on their own, but there's a reason why people get degrees in this stuff. There's an art to marketing a brand successfully that you can't learn overnight. From manipulating Google's algorithms to your advantage, to reaching the right people on social media, all of this is difficult work that takes a lot of in-depth knowledge to do right.
Of course, you can do your marketing on your own, and maybe you'll even do a pretty good job with it. But compared to the quality you'll get from a specialized team, it'll be incomparable.
A Different Perspective on Your Business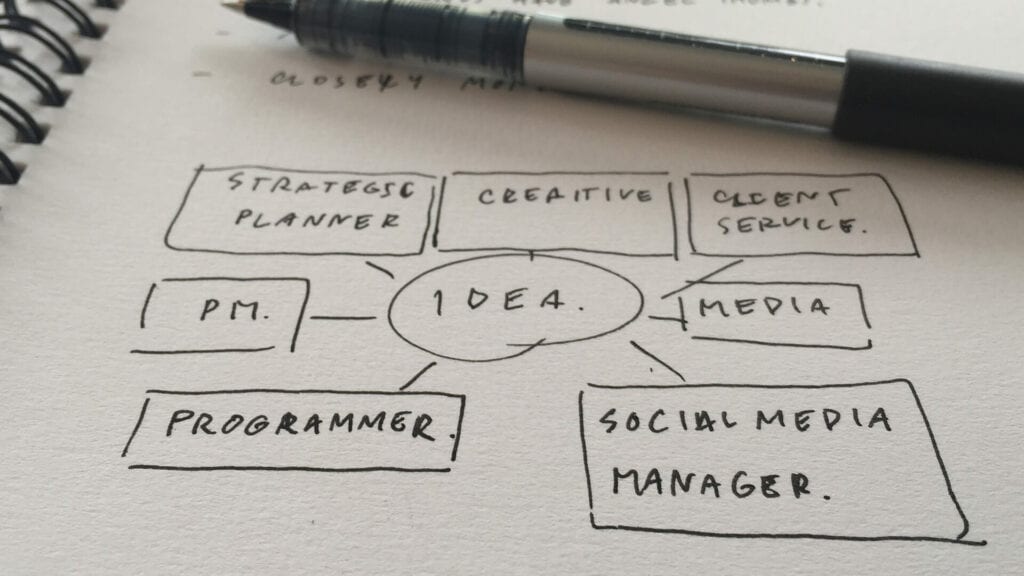 When you've been working at your business for a while, chances are you're a little stuck with one vision. You know your business inside and out, which is great for some aspects of a brand, but when it comes to marketing you need something new. This is when a marketing agency can really help.
Whether you're working with a graphic design company on creative packaging ideas, or website developers to update your website branding, an outsider team can bring fresh ideas. They might catch a selling point that you've been missing or bring a new way to reach your customers you hadn't thought of.
They can also bring ideas from their wealth of experience to your work. A graphic design business, for example, may know that the colours you're using were a flop for others in your industry, and be able to suggest something new. It's this new way of thinking that's going to update your marketing and help you see a real difference in your profits.
Get the Work Done Quickly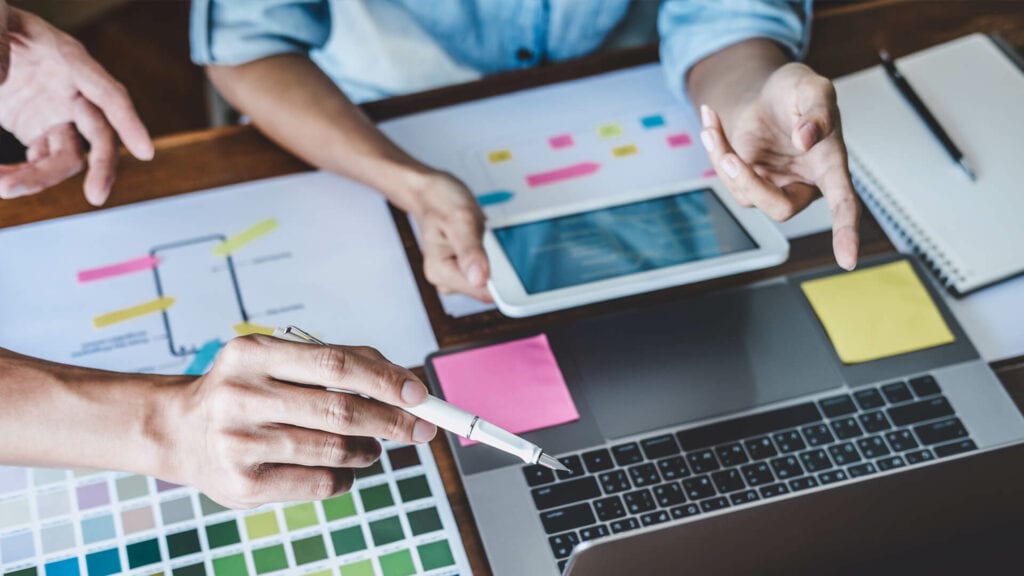 Successful marketing relies on quick work. In a digital world, if you're not ahead of the trends or latest news, you'll quickly fall behind! If you're doing all your marketing yourself, you're not going to have enough time to do it well enough.
A marketing agency, on the other hand, has plenty of time! With a whole team of workers focusing on your brand, they'll be able to complete projects quicker, get websites up and running in weeks rather than months, and maintain flourishing social media profiles. The sooner your marketing is up and running, the sooner it'll start bringing in new clients, so you can see why this is important.
By hiring a marketing company in NJ, you can take the pressure off of you and your team. Chances are that none of you signed up for your role so that you could post pictures on Instagram or optimize content for SEO. With people to do this for you, you can focus on the stuff that really matters to you in your business.
Stay Consistent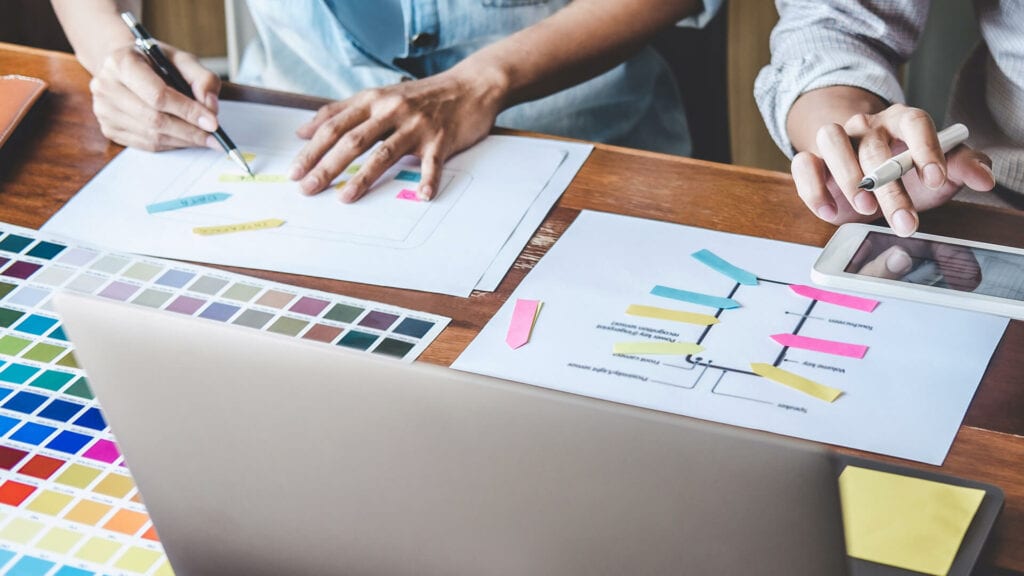 In a business, there are a lot of different focuses as we're sure you know. You have to create new products, deal with supply chain issues, and keep your finances on track. Among all of these super important things, marketing often takes a backseat.
Even companies that start marketing with good intentions often find their hold on it slipping away after a few months. Those great ideas you had to introduce your business to the world quickly get filed away for a rainy day.
With a team for marketing and graphic design in New Jersey, this won't happen. Your team will keep up with your plans and make sure that your marketing gets the attention it deserves. They can also push you to keep working on it by arranging meetings to discuss progress and look at new projects.
Sometimes, this consistency is all a brand needs to reach the next level of success. Even if you're already doing well, consistent marketing will help you do better.
Hire a Marketing Agency Today
If you're thinking of hiring a marketing agency, we say go for it! With a whole heap of expertise, a lot of time, and the passion to keep pushing forward, you can guarantee that a dedicated team will transform your marketing.
If you're on the hunt for a reputable agency who can take your brand where you want it to go, check out Nicklaus Marketing. We offer everything from social media management to graphic design in NJ, providing a full service to help you thrive. If you have any questions or would like to start working together, be sure to get in touch with us today!