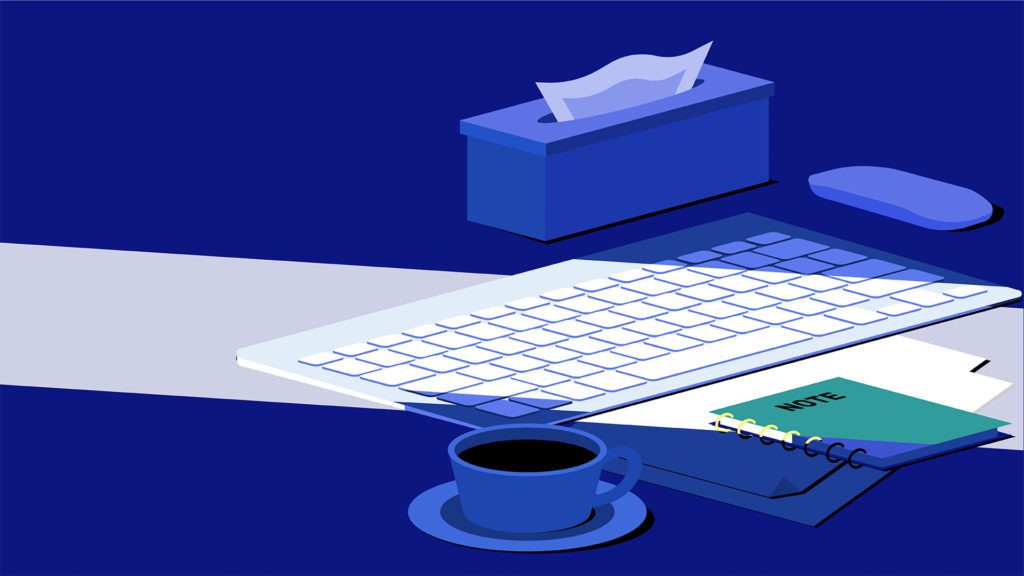 As states across the country begin to lift their restrictions, those of us that have been lucky enough to work from home will most likely be transitioning back into the office relatively soon. Larger companies (50+ employees) are advised to quarantine longer before they can reopen, smaller businesses may have a little more leeway.
Big companies that plan to reopen will widely be required to wear masks all day. We know, the thought of wearing a mask at your desk for 8 hours makes us want to cry too. But depending on the layout of your office and proximity to others, that might not have to be the case! There are many factors involved with reopening your business and transitioning back into the office, and since we did lots of safety research for Nicklaus Marketing & PR, we wanted to share our tips with you!
If you're still unsure about rules and regulations for your specific business size or state, check out the CDC's Guidelines for reopening of businesses.
Here's how we plan on keeping our office happy and healthy as we transition back toward "normal" life.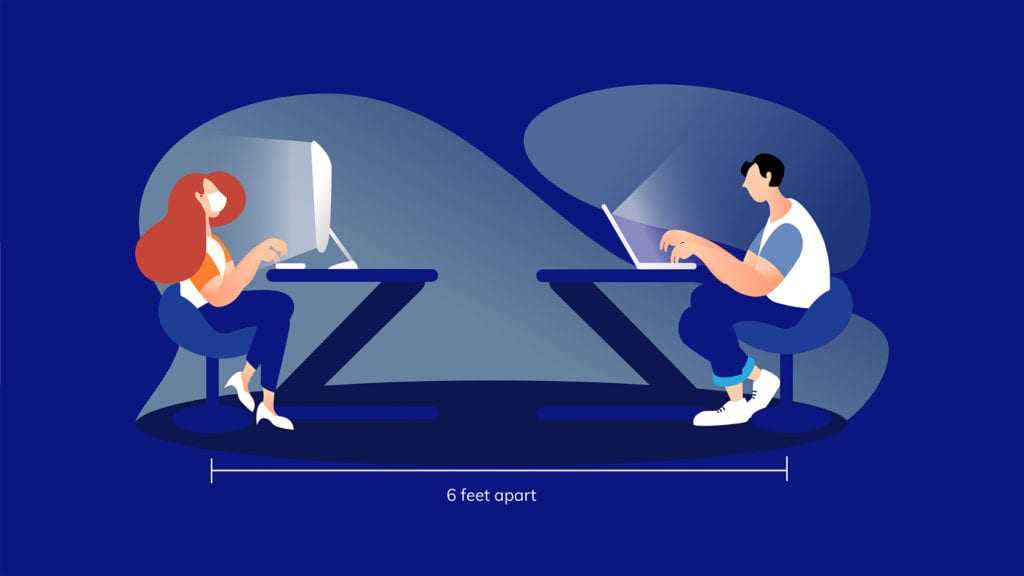 Social Distance Work Spaces
Transitioning back into the office means you get to see all of your coworkers again! YAY! (We missed each other a little too much.)
If your office has dividing walls between desks, chances are you don't need to distance anyone. However, if there are 2 people to a cubicle or no dividing walls, keeping employees 6 feet apart is necessary. If desks are a pain to move, have some people set up shop in the conference room for the time being (especially since no one will be gathering there for a while.)
Computer screens can also be re-positioned as a physical barrier, that way coworkers sitting face to face can avoid breathing on each other.
Keeping that distance and separation is crucial so stop spreading germs. The more space in between coworkers means it's less likely that they have to wear a mask.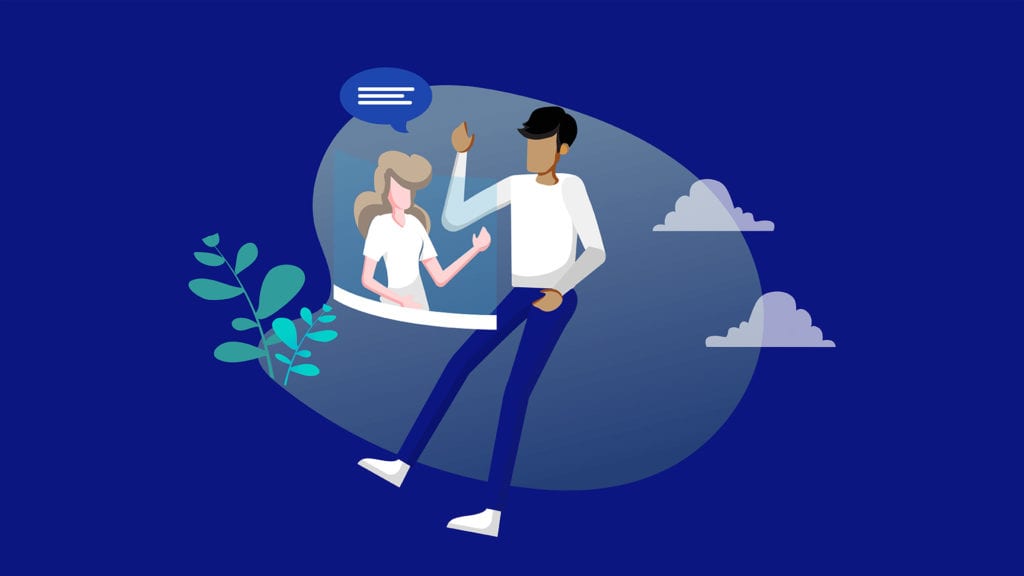 Video Calls Only
Most of the world was forced to change their day-to-day business interactions to video conferencing, and we plan on embracing that practice as the norm! Limiting the amount of clients and customers coming into the office is imperative (especially since it's hard to know if they've been following social distancing guidelines). 
Covid19 has taught us that our clients actually prefer video conferencing most of the time. While face-to-face communication is important to build relationships (and we certainly hope it comes back soon), there are positives to remote meetings. No travel time means a 30-minute meeting is actually 30 minutes!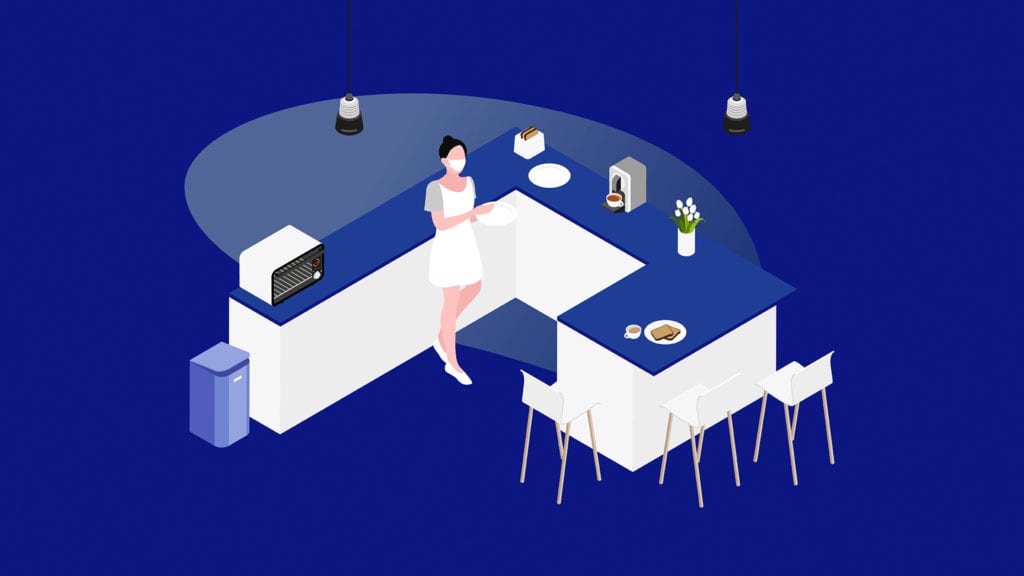 Avoid Common Areas
These are unprecedented times, and understanding best practices when transitioning back into the office is important. As with any office, the biggest areas of concern are the common areas. Kitchens, bathrooms, lunchrooms, lobbies, conference rooms, etc.
Nicklaus Marketing is implementing a "BYO Policy" until further notice. We are temporarily forgoing shared office snacks. We're big snackers— usually at least once a day a box of cheez-itz or goldfish were passed around the office. For now, we are not sharing snacks and keeping our own snacks at our desks instead of the kitchen. Although we believe sharing is caring, we're not in the business of sharing germs or putting one another at risk. 
We are also implementing a one-person-at-a-time rule. Only one person can be in the kitchen at a time, and each person is expected to fully complete everything they needed to do, then wipe down everything touched with an anti-bacterial wipe.
In our office, sometimes we share work phones. Keep in mind that if you're working for a smaller business with only a handful of phones that get passed around, this is an easy way to transmit germs. Maybe designate one person to answer phones, keep antibacterial wipes around, and just use common sense.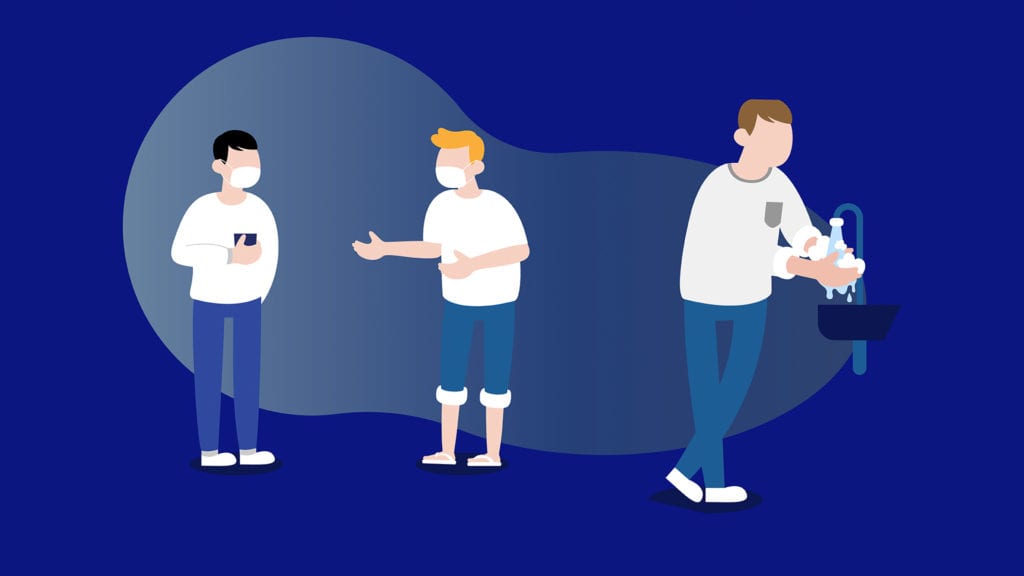 Honor System Health Check-Ins
Business and restaurants are reopening, and it's hard to not want to go to a party with friends or visit the public venue. It's important to remember that the things you're doing outside of the office not only affect you but the people you work with. Now more than ever. 
There are a lot of social distance friendly things to do that aren't too risky. Need ideas? Check out our list of 5 low risk summer activities. In our office, if anyone plans to go to a large event or gathering, it's their responsibility to make everyone aware and ensure that everyone else feels comfortable. Successfully transitioning back into the office and staying safe is a group effort. You'd want to know if your cube buddy was potentially exposed to covid19, right? Communication is key!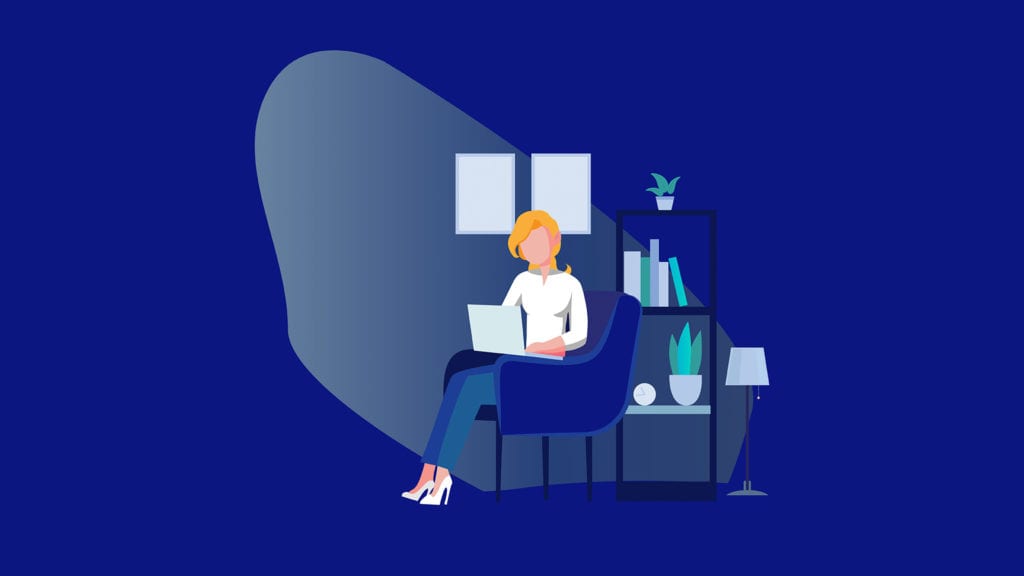 And of course, if you don't feel good, go home!
Last but not least, we're monitoring our bodies and keeping tabs on how we're feeling. Headache? Fever? Stay home! It's an immediate no-go. If we're in the office and suddenly we're feeling dizzy or out of sorts, we will go home. There's no reason to take chances. If your company has managed to work from home without anything slipping through the cracks so far, don't rush it!
Working remotely indefinitely?
If your company has already made the decision to continue remote working for the foreseeable future, check out our post on Working From Home Tips, or our Work From Home Playlists!
We know many people want to get back to normal, but it's not worth risking your health or others. The past few months haven't been easy, and the thought of going back can be overwhelming. Overall, common sense and preparation are key. Knowing what to expect when transitioning back into the office can make this process seamless. We're all in this together!