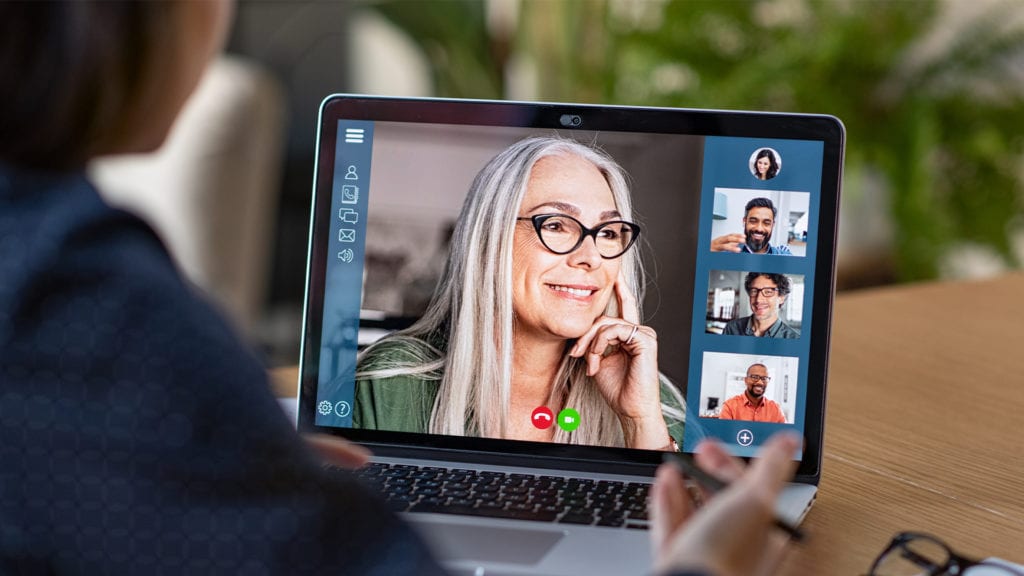 The Nicklaus Marketing & PR team has now been completely remote for a few weeks to help do our part and flatten the curve. At first, working from home seemed a little scary. Will we be able to get things done outside of the office? How will our team communication be? There were a lot of questions in our minds. But we've found that working from home, and work from home meetings in particular, have been amazing for our team.
Here are just a few of the reasons we're absolutely loving work from home meetings.
Working from your PJs? No problem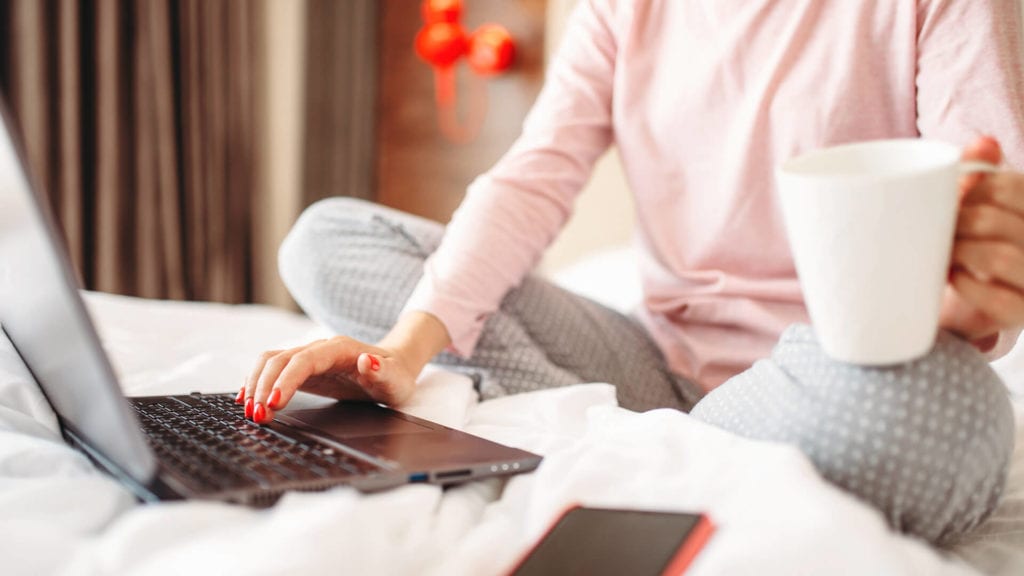 Blazers, work pants, high heels? Not at home!
When you work at home, no one really thinks about what you're wearing. Joining a remote meeting usually means comfortable sweatshirts and pajamas. Anyone who's having a bad hair day can turn off their video. And you don't even have to sit in a desk chair. You can work from the couch!
Getting your pets on the conference call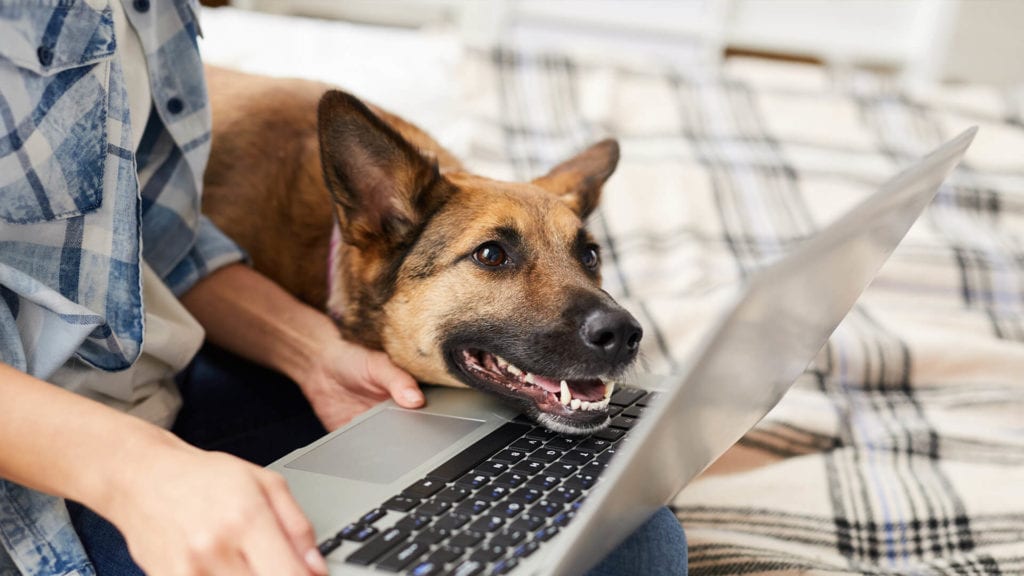 One of our favorite parts of working from home is sharing our office space with our furry friends. And they're getting involved in our conference calls!
Kitties on keyboards, and dogs in laps. Isn't that how you always imagined office life?!
It is brightening our days to see our co-workers' pets on video chat daily. Going back to the office is going to be tough when this is over, especially on our pets who just love that we're home.
Multi-tasking now includes getting the laundry done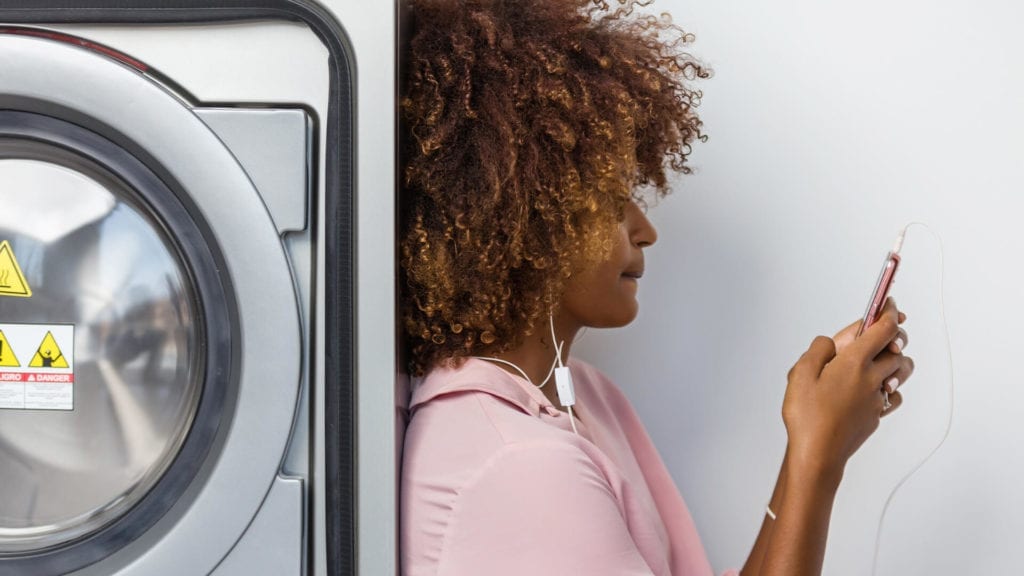 Usually when we talk about multi-tasking during meetings we're referring to finishing up a document or making some changes in an online application.
But now when we talk about multi-tasking, we might mean doing the laundry, prepping tonight's dinner, cleaning the bathroom, or a myriad of other household chores. We're now able to concentrate on our work and talk with our co-workers while also completing mundane, mindless tasks.
So when we're done with work for the day, we can just relax.
Zoom is making meetings extra fun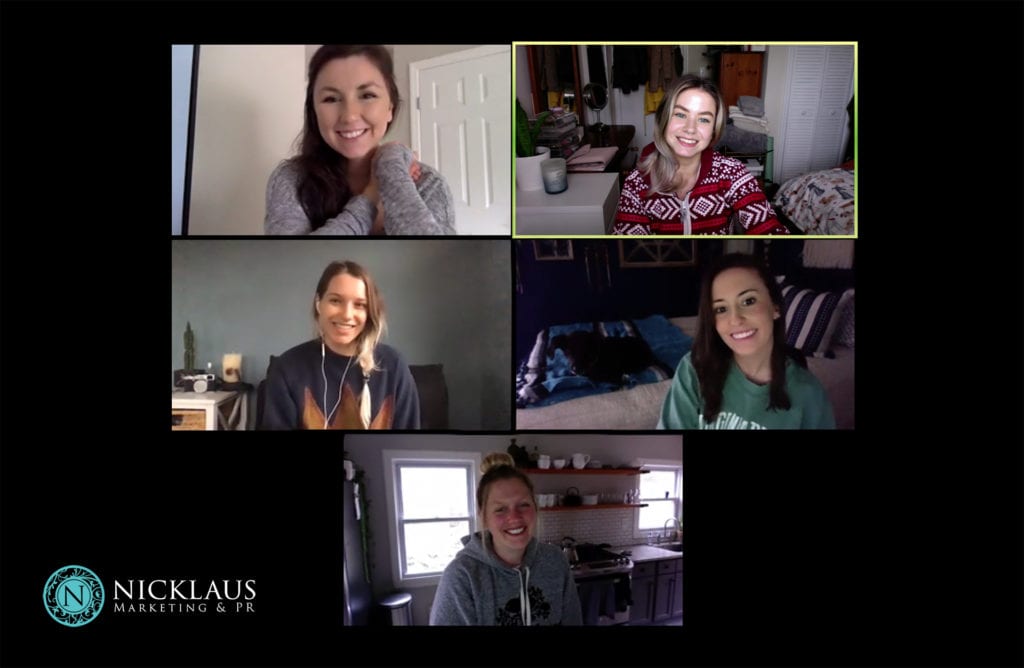 The conferencing tool Zoom always has a free license option available, but they've really stepped up during COVID-19 to help workers stay connected. And they have a lot of fun options to play with, including changing the background of your workspace.
The Nicklaus Marketing team had a lot of fun with this option recently on one of our calls. Check it out:
Digital happy hours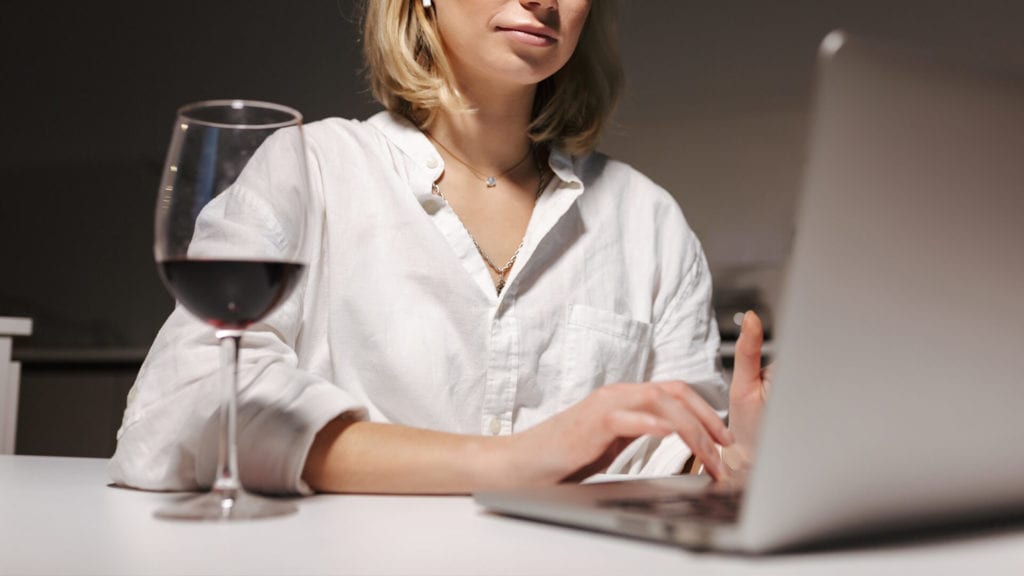 We miss being able to drink sangria with our amazing co-workers in-person. But it's not so bad when you can have a digital, in-person happy hour on a conference call!
It's the perfect way to catch up while practicing social distancing. So cheers to that.
Here's our list of quarantine cocktail ideas to help keep you sane.
More face-time than in the office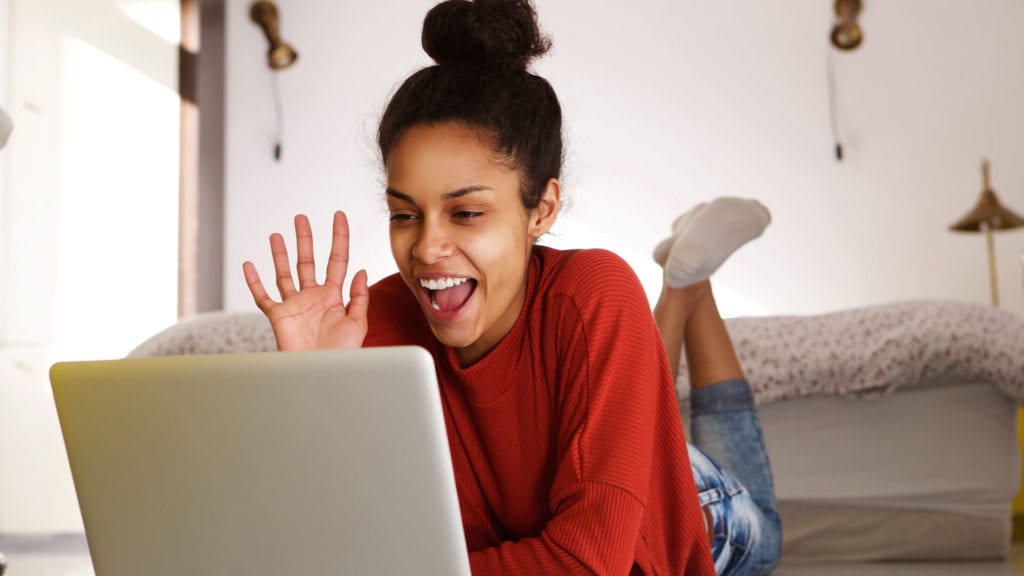 In the office, we're all heads-down behind a screen. Sometimes it's hard to interrupt someone while they're so busy. And too much of the time, we're actually not communicating in person. Ironically, in the office, we're more likely to talk over email or Slack.
But now that we're all working from home, it makes these face-to-face (or screen-to-screen) interactions more valuable. Instead of swinging by someone's desk for a quick chat, we're dedicating entire calls to one-on-one communication. And really, we're getting a little bit more out of these calls than quick talks in our usual office environment. Are you and your team loving work from home meetings? Tell us about it on our facebook page or instagram !
Learn more about Nicklaus Marketing & PR.