As a smaller business, navigating the field of advertising on social media can be confusing, and overwhelming! There are so many options— what's the difference between "boosting", "running an ad" and what's the best way to get in front of my target market? With some changes to the Facebook algorithm over the past few years, it's become increasingly difficult to get any organic reach on the platform. This leads businesses to turn to paid advertising. Although we can totally take on this realm for you to make sure your business gets the traction it deserves, we also want you to fully understand the process for yourself! Here is Nicklaus Marketing's breakdown for Facebook advertising: Sponsored Posts Vs. Ads.
What Are Sponsored Posts?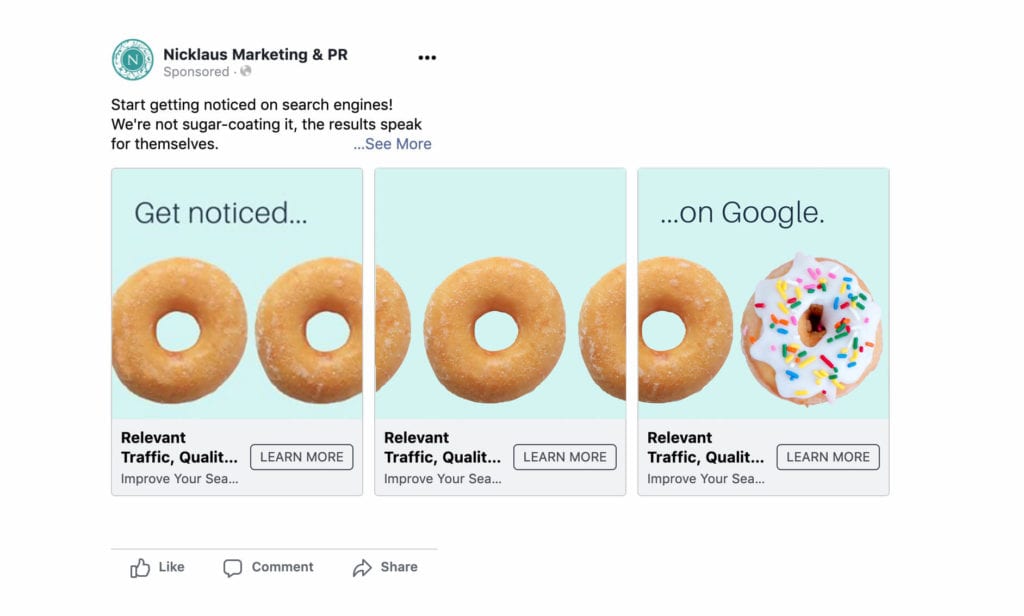 Sponsored posts are also sometimes called "boosted" posts. These are posts that are posted to a company's Facebook feed, (meaning it's visible when you visit their Facebook page.) But behind that post is money, which then "boosts it" to a larger audience of people for visibility. While these posts are marked as "sponsored" they appear directly within your feed, easily mixing in with all of the posts from your friends and family. This means, no abrupt advertising experience for the scrolling user.
Sponsored posts are super easy to implement! Lfye Marketing states, "Though the ease of use may make it tempting to boost posts without considering your goals or performance expectations, you will need to put some strategy behind your sponsored content if you want to see the best results." There are goal options for your boosted content. Do you want people to like your page, call you, or visit your site? Keeping these things in mind while creating your post is critical to getting the result you want. For example, if you were looking for more phone calls to your business, maybe your post should advertise a special and to call for a quote. Your content and target goal combined will work together to give you the correct result.
Another thing to consider when sponsoring a post rather than running an ad is to consider that the content will appear within a feed. Using a post that looks overly promotional. The idea of a sponsored post showing up in a feed is to make it blend in with all of the other content that users are willing and ready to consume. The more lowkey the post is, the more likely someone is to begin reading it without realizing it's an ad. The best types of posts are posts of value. Don't just advertise your brand, give users some useful information!
With boosted posts, you drop a set amount of money, and Facebook will automatically use whatever combination of tools to use that money to get the biggest reach possible.
Our lasting tip for efficiently using Sponsored Posts is to not immediately sponsor a new post. A great tool that people often forget about, is that you can boost old posts! To make use of this, look back on your last month of advertising— which posts performed the best? Take those posts that have already gotten great feedback, and put money behind those! This way you know you're spending your money somewhere that already has resonated with your audience, and watch your numbers soar!
What are Ads?
Facebook ads have become huge in the world of global marketing in the past few years. With billions of users worldwide, social media marketing has taken over a significant section of the advertising market. Even cutting into the most brick and mortar forms of advertising that have paved the way for iconic brands for years. However, social media, especially Facebook, is significantly cheaper, has the ability to reach people beyond the realm of physical interaction and also has the ability to link directly to a website, profile, product, etc.
First things first, Facebook uses a business tool called Facebook Ad Manager. Once you've created your ad and are ready to post, Facebook will prompt you to choose your campaign objective. Possible objectives can be promoting your page, get app installs, get video views, even get more people to visit your website.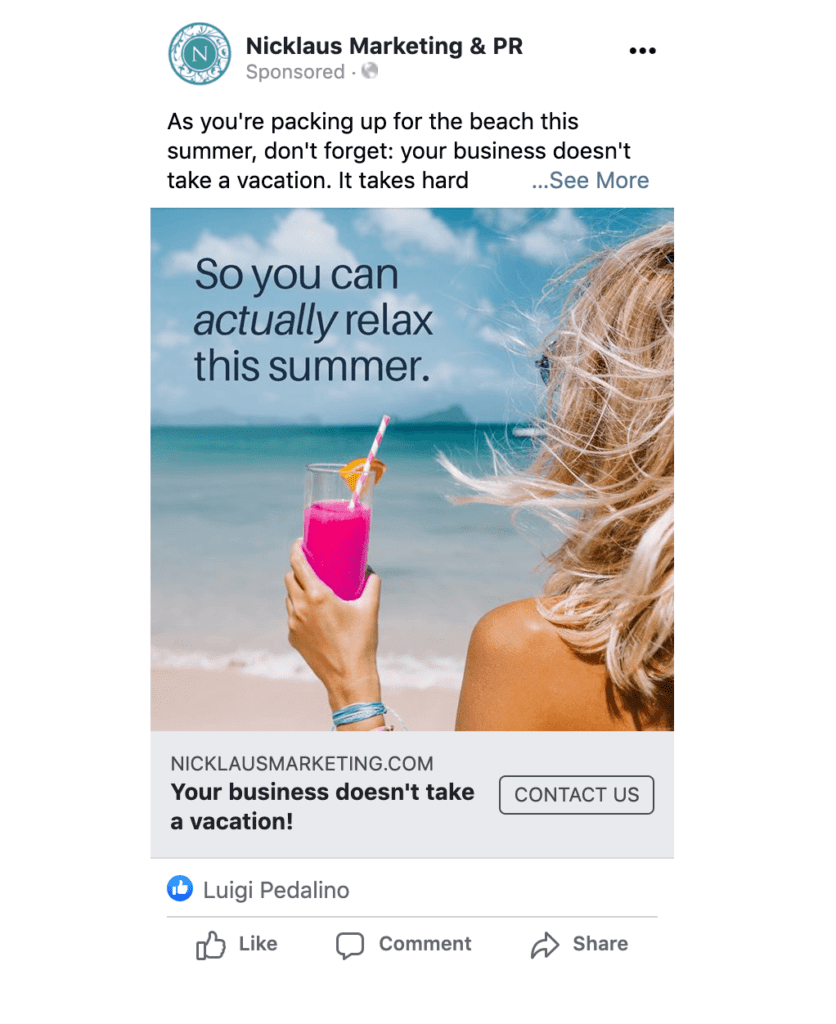 From there, Facebook allows you to pick your placement, and who you're looking to target.
Lastly, there are two different ways to control how your money gets spent with ad campaigns. This is called ad "bidding." You can either place a dollar amount on how much a click on your ad is worth to you, or you can give Facebook the right to manage whatever set amount of money, the way it sees most efficient.
Want to see what's possible? Check out Facebook's Advertising Guidelines to get a better idea of what can be possible! Looking for a company to handle all of your social media management? We can help! Contact us.