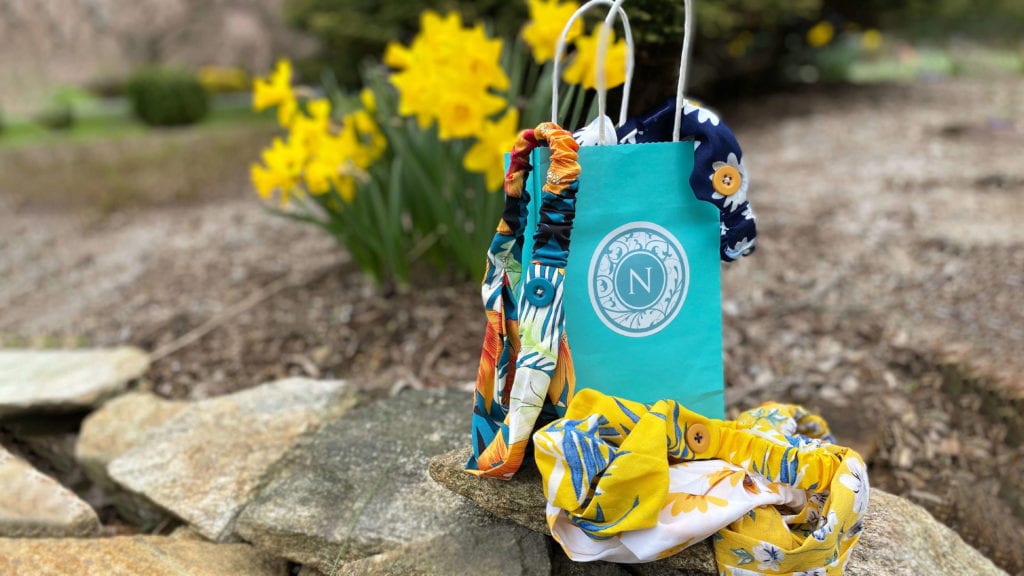 Our team decided to sew headbands for NJ nurses during pandemic hospital shifts because they are putting their lives at risk, and the least we could do is help aid in their comfort. Many of our local medical professionals are working 24-hour shifts in overcrowded hospitals. Their work environment is dangerous and exhausting, and some healthcare workers don't even get to go home. Nurses are reporting that wearing surgical masks 10+ hours a day to treat COVID-19 patients is causing bruising, irritation, and open sores behind their ears caused by the elastic bands.
After hearing about this firsthand from friends on the front lines of the coronavirus pandemic, the team at Nicklaus Marketing decided to take action. We took to the internet and found a simple solution – sewing 2 buttons onto opposite sides of a headband. The idea is that the elastic can loop around the buttons instead of the ears, which eliminates the painful tugging and irritation of the skin.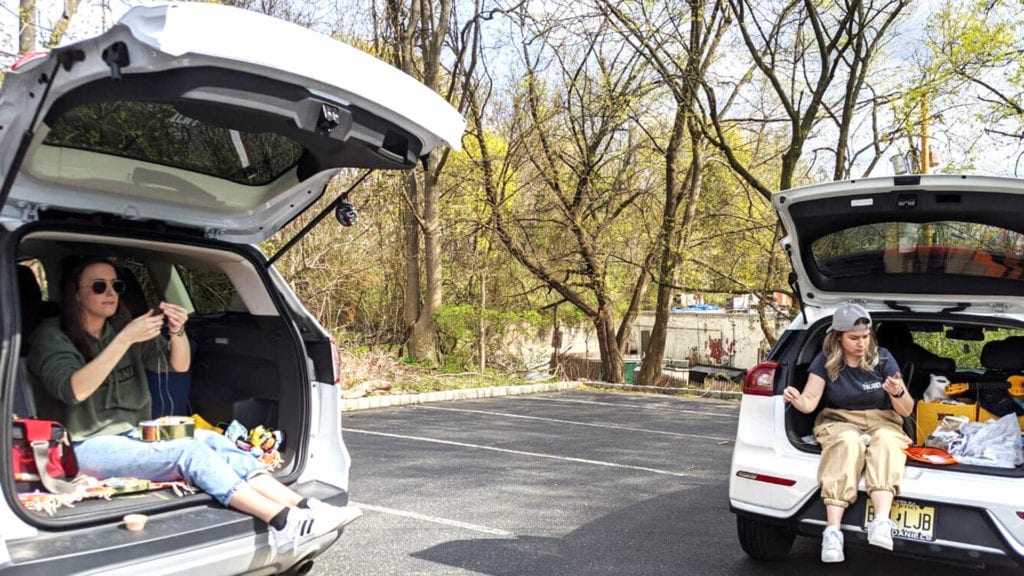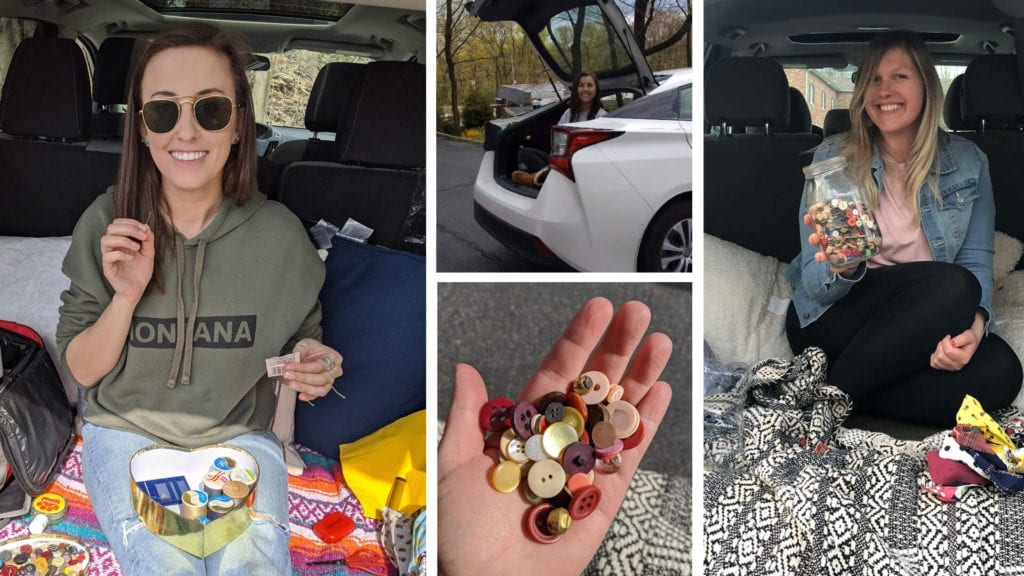 We ordered the headbands online and Jenny's 100-year-old Polish babcia donated her prized jar of buttons to the cause. Once they arrived, we met up and set up a social distance-approved trunk sewing party! Our sewing party took place in the parking lot of our office in Randolph, NJ and in order to adhere to social distancing requirements, we all parked 12+ feet away from one another, where we then sewed, laughed, and jammed out to one of our own curated work from home Spotify playlists. Special thanks to Faith's dad for equipping her with a massive utility knife (which was used to cut thread strings), Kate's grandma's sewing box for the helpful needle threaders, and Jillian for bringing us some delicious empanadas from one of her favorite local spots The Gourmet Express Market.
160 headbands, 320 buttons, and 19 collective hours later, our project was complete!
We sewed 160 button headbands for NJ nurses during pandemic (and gave some to the hardworking NYC nurses too!)
Valley Hospital in Ridgewood, Morristown Medical Center in Morristown, Saint Clare's Hospital in Denville, Saint Barnabas Medical Center, and New-York Presbyterian Hospital in Manhattan were the hospitals we delivered headbands to.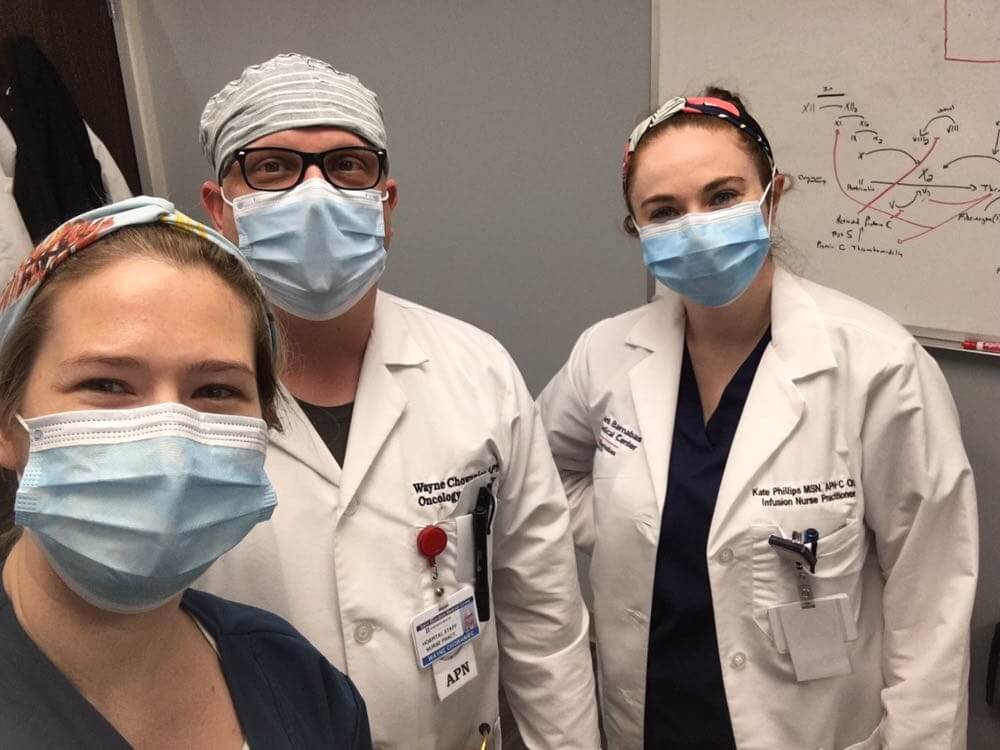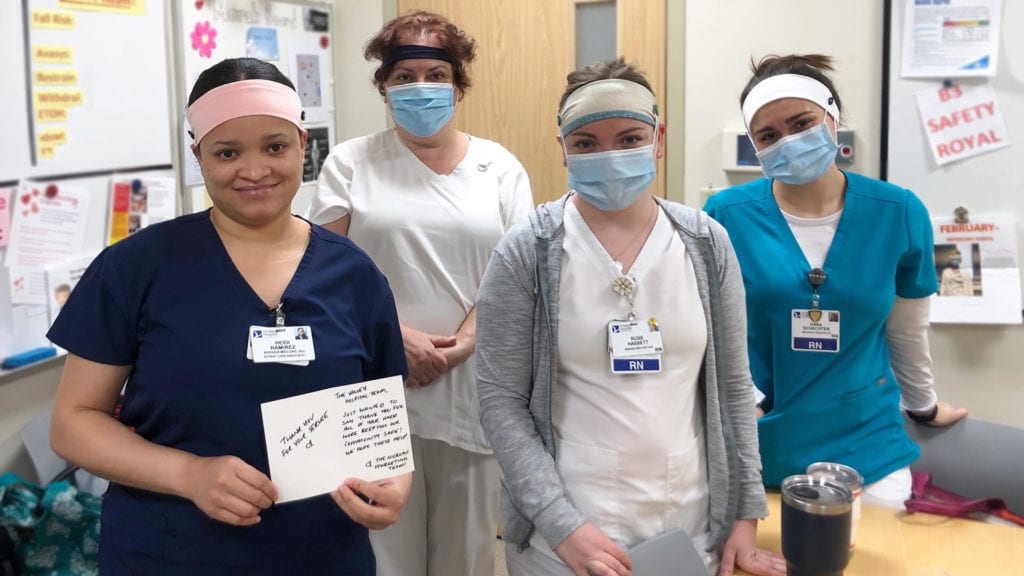 The response was nothing short of amazing. Nurse Dee Umowski from Saint Clare's Hospital wrote, "These are perfect and so pretty, everyone is going to go nuts over them!" Jenna Cox, a nurse in the COVID-19 Unit at Valley Hospital said, "These cute button headbands make the long shifts a little more bearable, and it makes it much easier to focus on our patients when we're not in pain all day. We are all extremely grateful!"
Our team painstakingly sewed 160 headbands for NJ nurses during pandemic quarantine – but we loved every minute of it!
There is always something positive that people can do to give back, even if it's as simple as a quick stitch. Our team has participated in other donation projects in the past, like when we donated brand new bras to local women's shelters, but being able to create something with our hands was immensely satisfying. We are so happy that we could make our local heroes a little more comfortable during this difficult time.
Dee Umowski, a Nurse from Saint Clare's in Denville, demonstrates how these button headbands keep the elastic away from the skin.