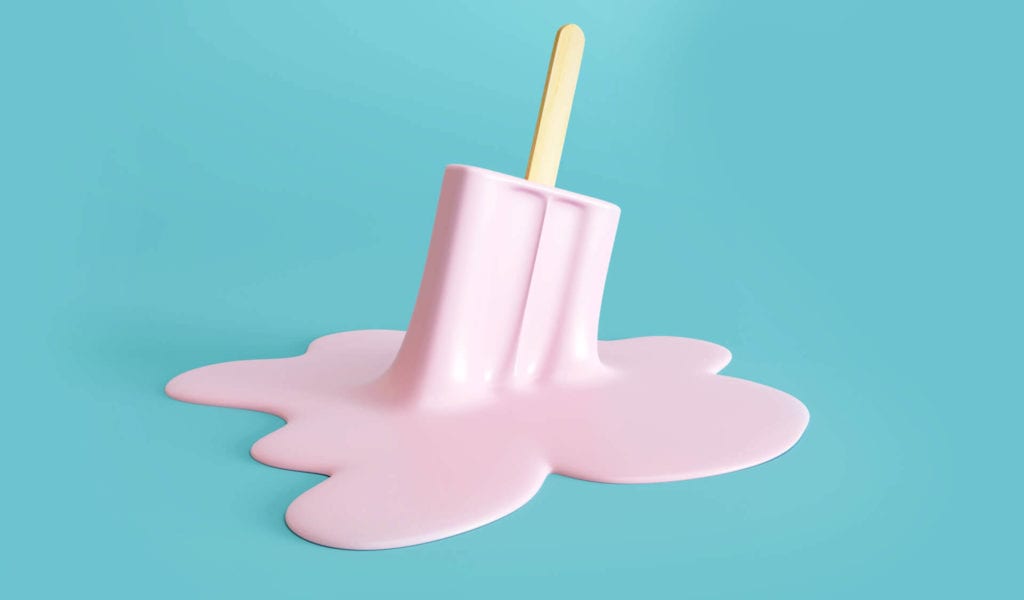 As the weather warms up during summer months, your sales can really take a dive. Here are a few fun and clever marketing ideas that when implemented can positively improve sales. Read on for our 7 cool tips to avoid summer sales meltdowns!
Yes, keeping sales up in summer can be a rocky road.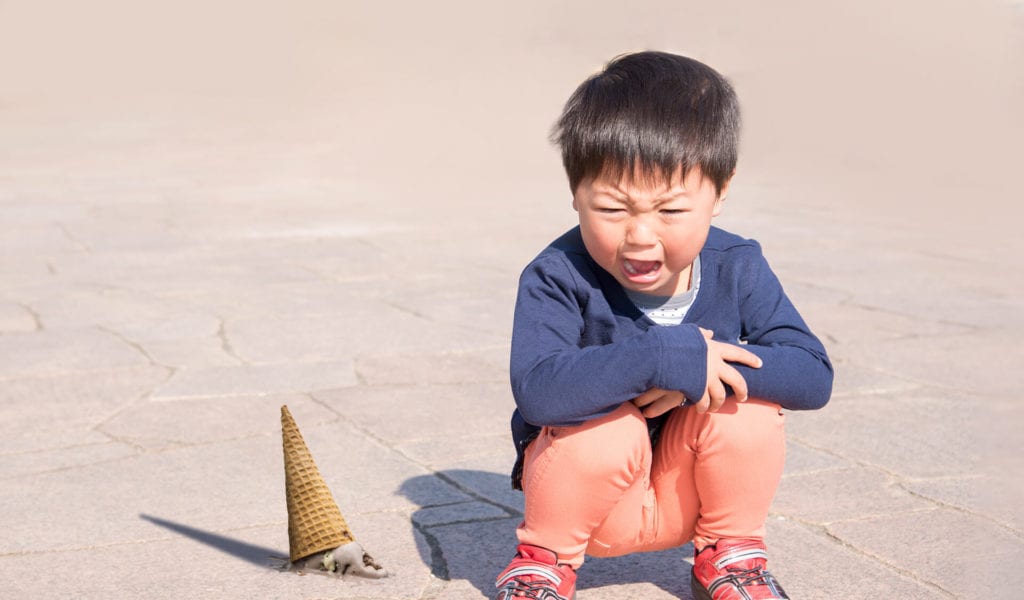 Summer is a time where people like to unplug and relax. Most people – especially families, use the summer to take vacations. Coronavirus has made consumer habits even harder to predict – more so than ever before people are going to try to get outside and away from their computers. Marketing during coronovirus AND summer doesn't necessarily have to hit your sales twice as hard. We've got the inside scoop with these 7 cool tips to avoid summer sales meltdowns. You can reach customers who are in vacation mode, increase your engagement, and even increase sales.
1. Promote delicious deals around the summer holidays.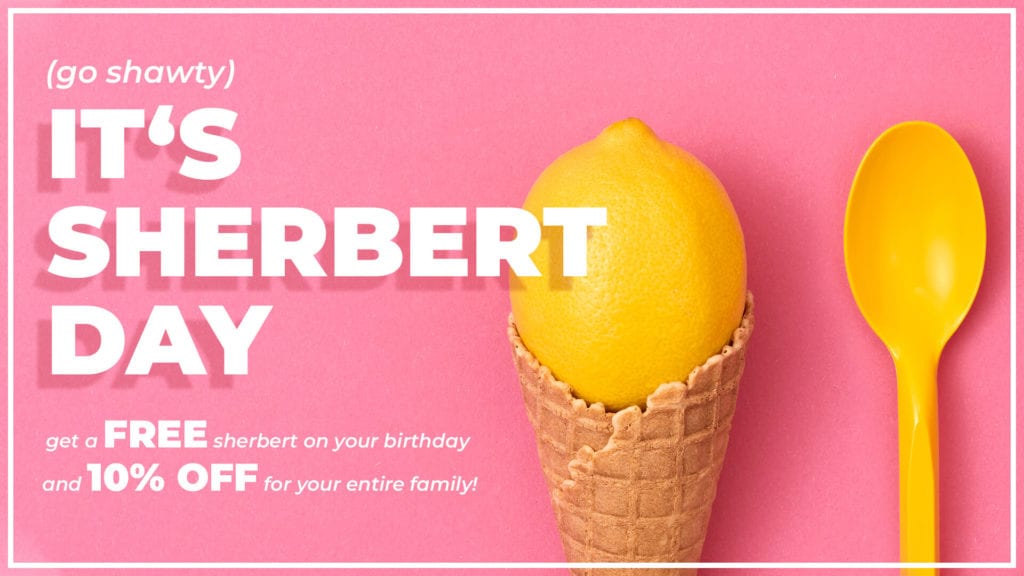 Summer has many holidays that you can use to your advantage. Father's day, Fourth of July, Back to School Week, and Labor Day are hot sales days. Stir some sweet deals into your business plan with new summer-themed campaigns and promos to entice customers.
Remember, consumers are aware that the majority of holidays trigger sales, so make sure you are offering the same or better deals than your competitors.
on't forget to create urgency! Timers, end dates, "while it's in stock" offers and "limited edition" items are all fantastic tactics to build a sence of urgency. If eyerything is business as usual, customers won't act. Get them excited to shop my
2. Create crave-worthy content your audience can relate to.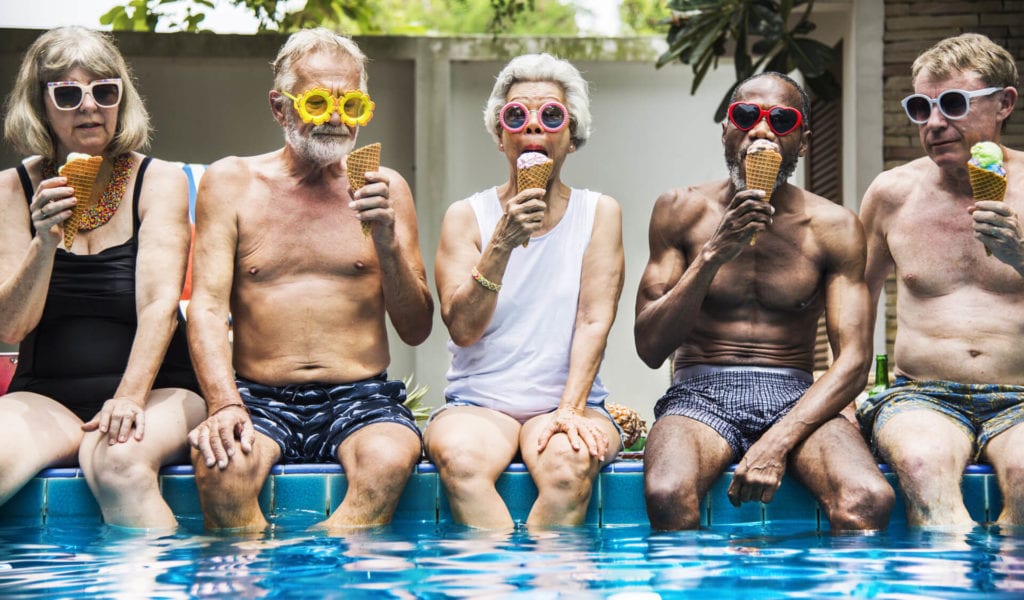 Getting more people to your site is the first step to making sales. Content marketing is one of the most affordable ways to boost your SEO and engage your audience with relevant content. To successfully implement a content marketing strategy you need to post on your blog on a regular basis (3+ times per week) and make sure to use targeted keywords. When done correctly, blogs will drive traffic to your site which in turn will increase your sales.
Remember it's summer, so your customer's needs and interests may change – make sure to cater to your audience. Your blog shouldn't always be about selling your services. Give your audienence a variety: interviews, new products, fun lists and tips, stories about your internal team are just a few interesting topics.
3. Keep it light (but don't skip the hot fudge).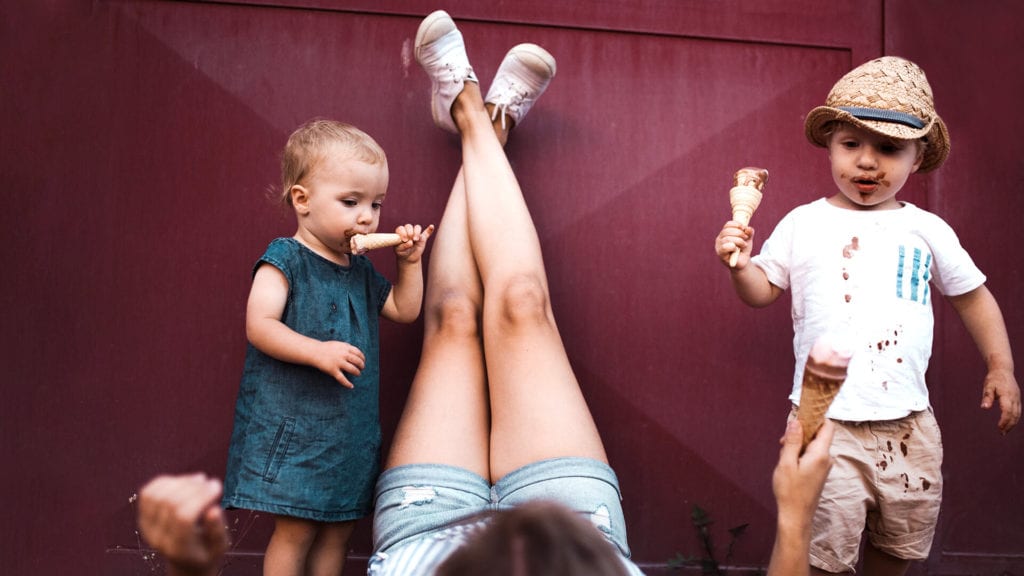 People lean towards content that's direct, easy to read – and fun! Don't get too technical if you don't have to, and try to be light-hearted! This pandemic is stressful for everyone, so embrace chill summer vibes. Summer content is more likely to get clicks and shares – and even if the content isn't directly related to your products, it still will bring people to your site.
4. Anything is popsicle (with retargeting ads).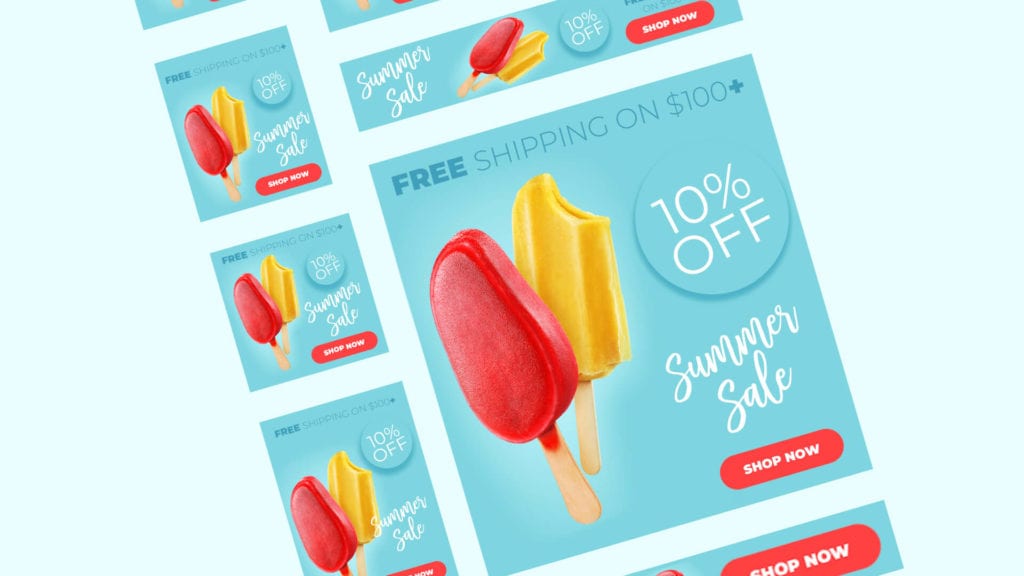 Did you know the average consumer visits a site nine times before making a purchase? Retargeting is a great reminder to customers that they may want to check out your website again. And it works, according to Critero, customers are 43% more likely to convert when served a retargeting ad. On top of that, 25% of people enjoy seeing retargeting ads of products they're interested in. Retargeting for higher conversions is a sure way to avoid summer sales meltdowns!
5. Sprinkle your social channels with summer imagery.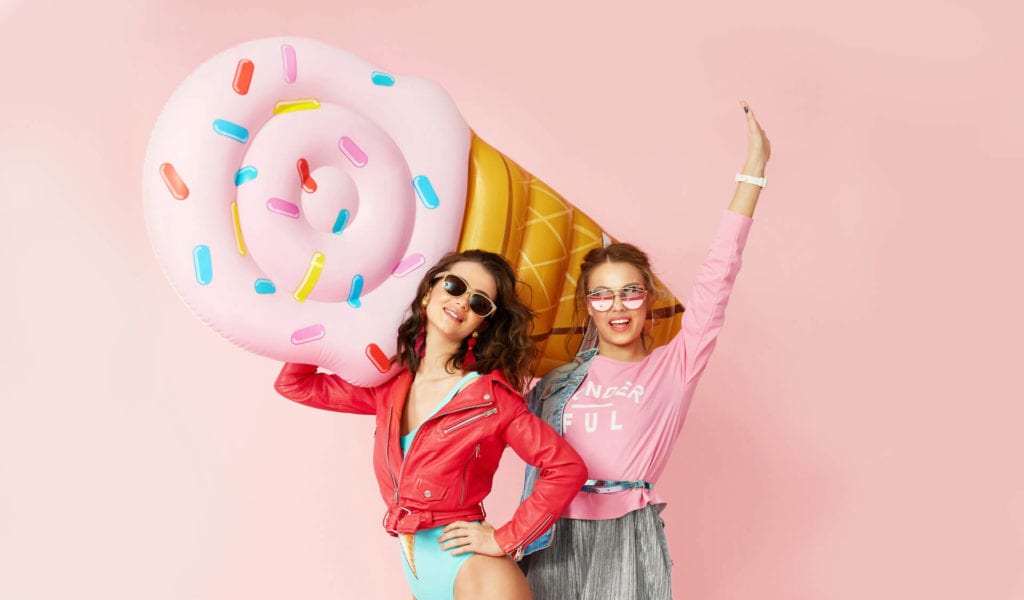 Especially since everyone is social distancing, people are going to be using social media much more to connect with friends and family. Since they are on social media already – join in the fun. People want to feel good and have a good time, so the more your social media appeals to your customer's interests the more likely they will follow you and engage. Post something funny that will be sharable, and don't forget to use hashtags!
6. Ice cream, you scream, we all scream for mobile-friendly websites.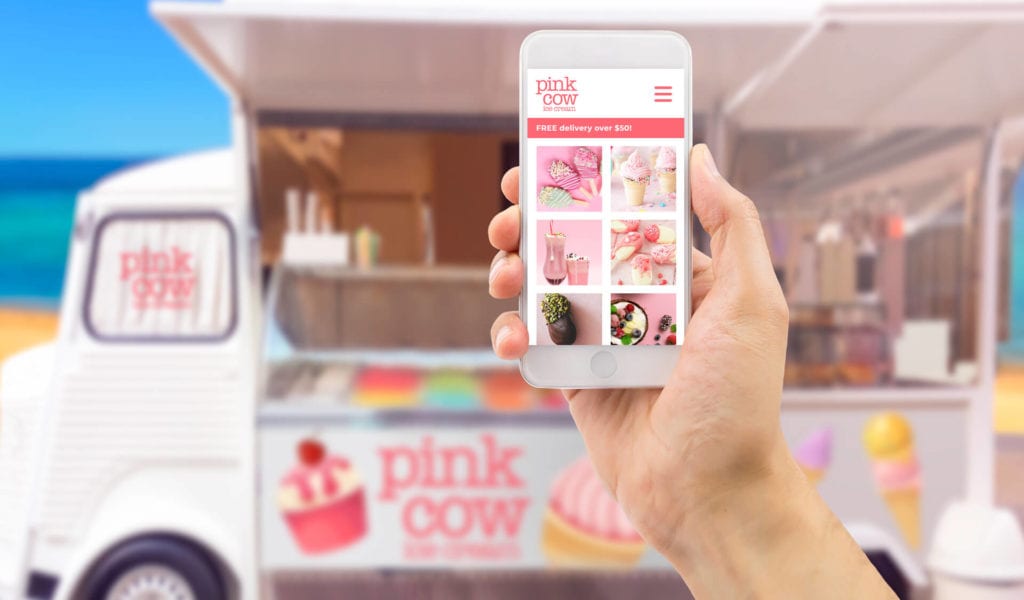 Even though your customers may be on vacation these summer months, that doesn't mean they've gone completely off-grid. Facebook reported that 92% of summer conversions happen on a mobile device. That's a huge number – so make sure all your promotions, ads, and your general website is functioning and looks good visually on mobile.
A glitchy or hard to use mobile app or website could ruin a sale!
Don't forget to use emojis 😝🍦🍧! Campaign Monitor found that using emojis in subject lines gets a whooping 56% more opens ! They're also fun – and summer and fun go hand in hand!
7. Treat yo'self (and your employees).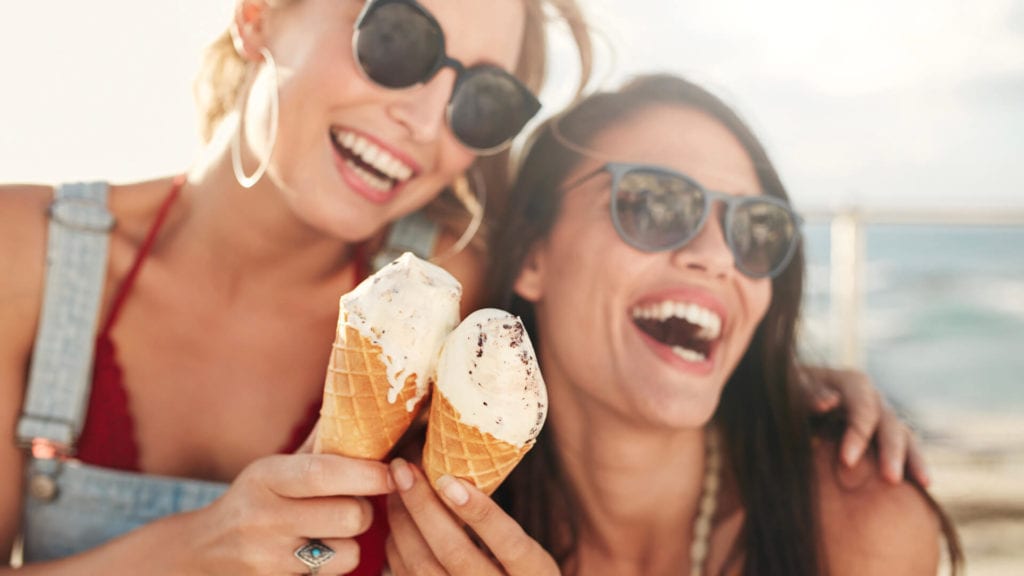 Summer is a great time to show your employees you care. Summer sales meltdowns may have a lot to do with your staff. Do they seem distracted or stressed? Fun summer activities like hiring an outdoor food truck (or ice cream truck), having a bbq, implementing summer Fridays (where employees can leave early), or encouraging employees to take vacation time are all a great start. Happy, stress-free employees are more likely to go above and beyond for your business. If a particular month is slow every year, encourage employees to take their vacation time so they can come back recharged with some sweet new sales ideas!
Scoop! There it is.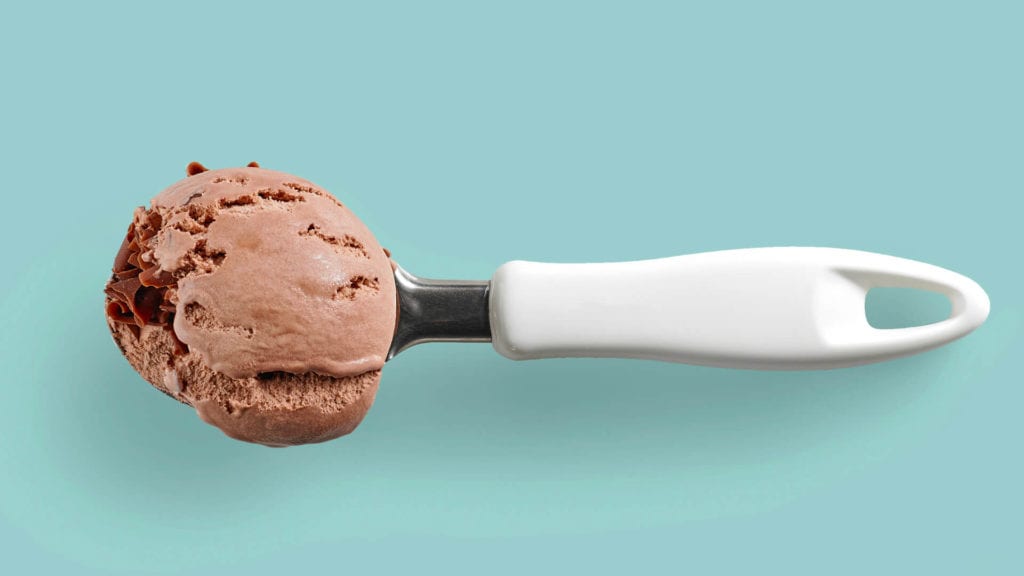 Summer can be rough on sales, but using these tips will help you stay relevant, grab the attention of your customers, and increase sales. We hope you've enjoyed our 7 cool tips to avoid summer sales meltdowns. We are truly sorry if this post made you hungry!